Getting to Maui
Kahului Airport (OGG) is the Maui's main airport. There are two smaller commuter airports as well: Kapalua Airport (JHM) in West Maui and
Hāna
Airport (HNM) in East Maui. Many airlines offer non-stop flights direct to Maui. You may also fly into Honolulu International Airport (HNL) on
Oʻahu
before heading to Maui on a short, 30-minute flight. There is also daily ferry service to and from the nearby island of
Lānaʻi
.
Airport Travel Tips
Check-in baggage is limited to two per person.
Carry-on baggage is limited to one piece, along with one personal item such as notebook computer bags, purses, briefcases, cameras, etc.
Be careful not to have overweight baggage; U.S. weight restrictions when flying domestically are 50 pounds, 70 pounds when flying internationally. The flight from the continental U.S. to

Hawaiʻi

is a domestic flight.
Hang identification tag on your baggage and affix an identifying label on your laptop.
When departing from

Hawaiʻi

, all baggage must first pass through Agriculture Quarantine before proceeding to the airline counter for check-in. It is best not to bring fruit or other plants, unless you show proof that you are allowed to export them. Without proof, fruits, vegetables and plants will not clear Customs and will be confiscated.
Once you check-in for your flight, you must go through a security scan. You must have your boarding pass and identification or passport ready.
Follow the recommended airport arrival and boarding time given by your airline or travel agency. It's always best to arrive at the airport early.
Staying on Maui
There are a wide range of accommodations on Maui, including high-end resorts, hotels, bed and breakfasts, and rentals. You'll find resorts and hotels in Kapalua,
Kāʻanapali
,
Lāhainā
,
Kīhei
,
Mākena
and Wailea, as well as one resort in
Hāna
in East Maui.
Anytime of year is a good time to visit Maui. The average temperature here is between 75–85 F. Summer, between April and November, is warmer and drier while winter, between December and March, is a bit cooler. Trade winds keep things comfortable year-round. It is generally drier on the western (leeward) side and wetter on the eastern (windward) side.
Traveling on Maui
You can get around Maui by shuttle, tour bus, taxi, or public transportation. But to really experience all that Maui offers you should consider reserving a rental car in advance from the Kahului or Kapalua Airport.
Currency Exchange
Hawaiʻi
's currency is the U.S. dollar. You can exchange currency at Kahului Airport (OGG), at the other major neighbor island airports, and at resort destinations. Major credit cards are widely accepted and ATM machines are plentiful. Traveler's checks are accepted at many businesses.
What to Pack
It's warm in
Hawaiʻi
, so pack your summer attire. You may want to bring a jacket or sweater for the evenings. Bring warmer clothes if you plan on visiting higher elevations like
Haleakalā
National Park. Suits and ties are very rarely worn here. Bring some casual dress clothes or resort wear if you plan on experiencing
Hawaiʻi
's nightlife. You can buy an aloha shirt and flip-flops (or slippers, as the locals call them) when you get here.
Tipping
U.S. standards on tipping apply:
Restaurants: 15-20%. Check to see if "gratuity" is included for large parties
Bar: $.50-$1 US per drink
Housekeeping: $1 US per bed, per night
Luggage porters: $1 US per bag
Doorman: $1 US for calling a taxi
Room Service: 10-15% of the total bill
Taxi: 15% of fare
Language
The official languages of
Hawaiʻi
are English and Hawaiian, although Hawaiian is not commonly spoken. Major resort areas often have customer service representatives who speak Japanese.
Internet and Electricity
Internet access is readily available in
Hawaiʻi
. Electricity in the U.S. is 120 volts (120 v) at 60 cycles (60 Hz) per second. If your device does not accept this voltage, you may need to purchase a voltage converter.
Agricultural Inspection
The U.S. Department of Agriculture enforces strict rules regarding the exportation of uninspected plants and animals and requires a declaration form for each person arriving in
Hawaiʻi
. When departing, your luggage must pass a pre-flight screening for uninspected fruits and plants. You are welcome to take inspected fresh flowers and fruits home. Items purchased at the airport or mailed home form local vendors are inspected for you.
Useful Phone Numbers and Links:
The area code for the state of
Hawaiʻi
is (808)
Maui Visitors Bureau: (808) 244-3530
Kahului Airport Visitor Information: (808) 872-3893
Marriage License and Civil Unions: (808) 586-4545
Hospitals: Maui Memorial Medical Center: (808) 244-9056,
Hāna
Community Health Center: (808) 248-8294
More Maui Travel Information
Cruising to The Hawaiian Islands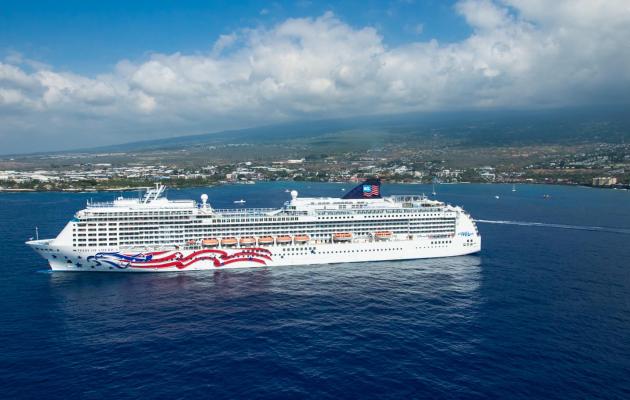 Looking to explore The Hawaiian Islands via cruise? Check out more details on our ports of call, schedules and partners to help you plan.
More