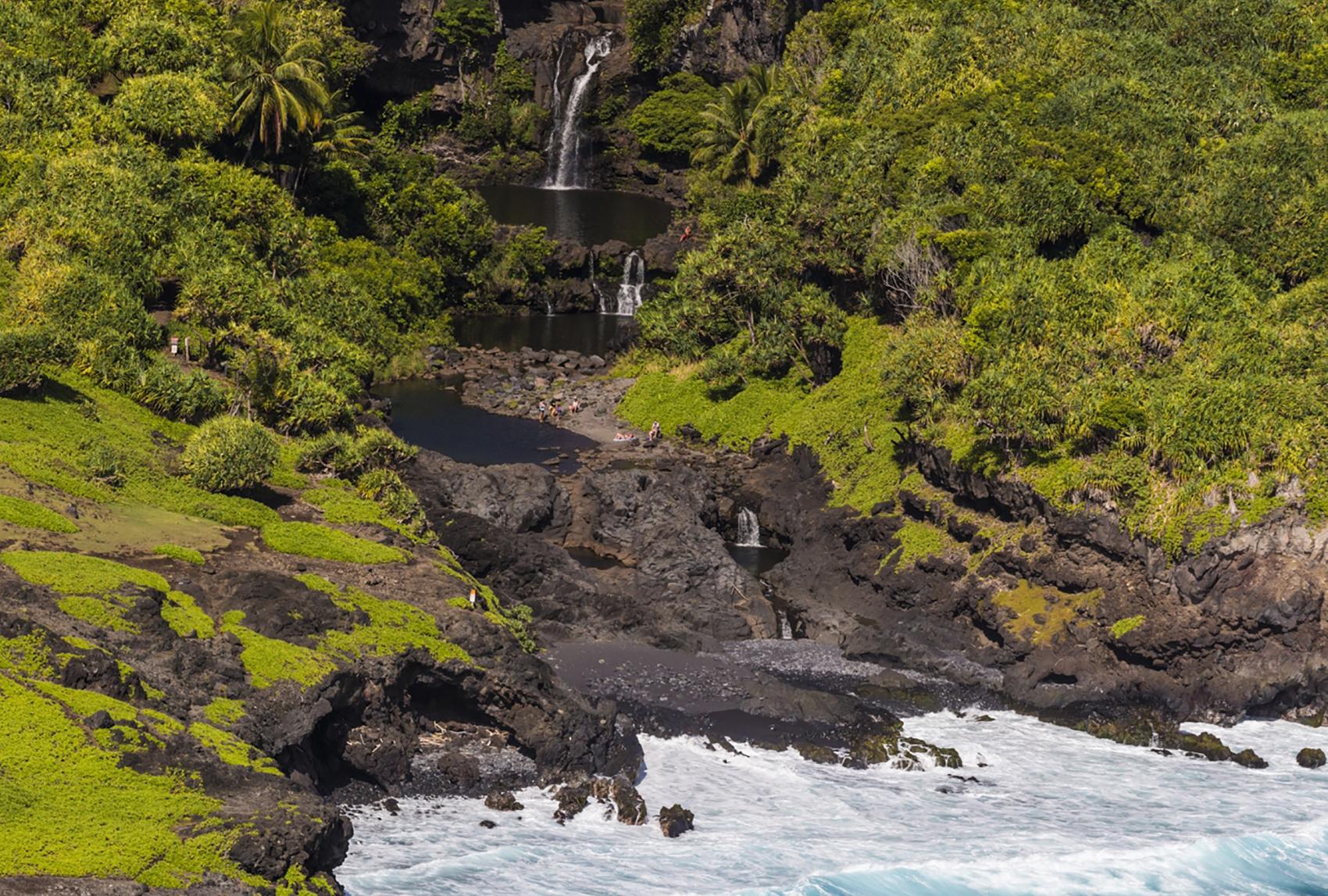 What: Tiered, swimmable pools located in the Oheo Gulch area of Haleakala National Park
Where: 10 miles south of Hana at mile marker 42
How much: $15 for a three-day park pass or $25 for an annual park pass. There's a $10 fee per car to enter the park
Just 15 minutes south of
Hana
on Highway 31 on the lower slopes of Haleakala are the famous Pools of Oheo in Oheo Gulch. Here you'll discover beautifully tiered pools fed by waterfalls. Weather permitting, you can take a dip in the tranquil waters, fed by streams starting 2 miles inland. Since Oheo is part of
Haleakala National Park
, the fee you pay here also admits you to the Haleakala Summit — so save your receipt!
The Kipahulu area of Haleakala National Park also boasts plenty of self-guided hiking trails that weave through forests of bamboo, past roaring cascades to the green heart of the island. Consider the Pipiwai Trail, one of the island's best trails, which leads to the 400-foot Waimoku Falls. Make sure to consult park rangers at the Kipahulu Visitor Center before you embark on this three- to five-hour hike. Expect to get muddy, and don't forget your hiking shoes.
Arrive at Haleakala National Park early – well before noon – to avoid the crowds. If you plan to watch the sunrise from the summit of Haleakala, you'll need to plan ahead because the park requires reservations for watching the sunrise (to prevent overcrowding during dark hours).
Note:
Consult a park ranger at the information desk before adventuring.