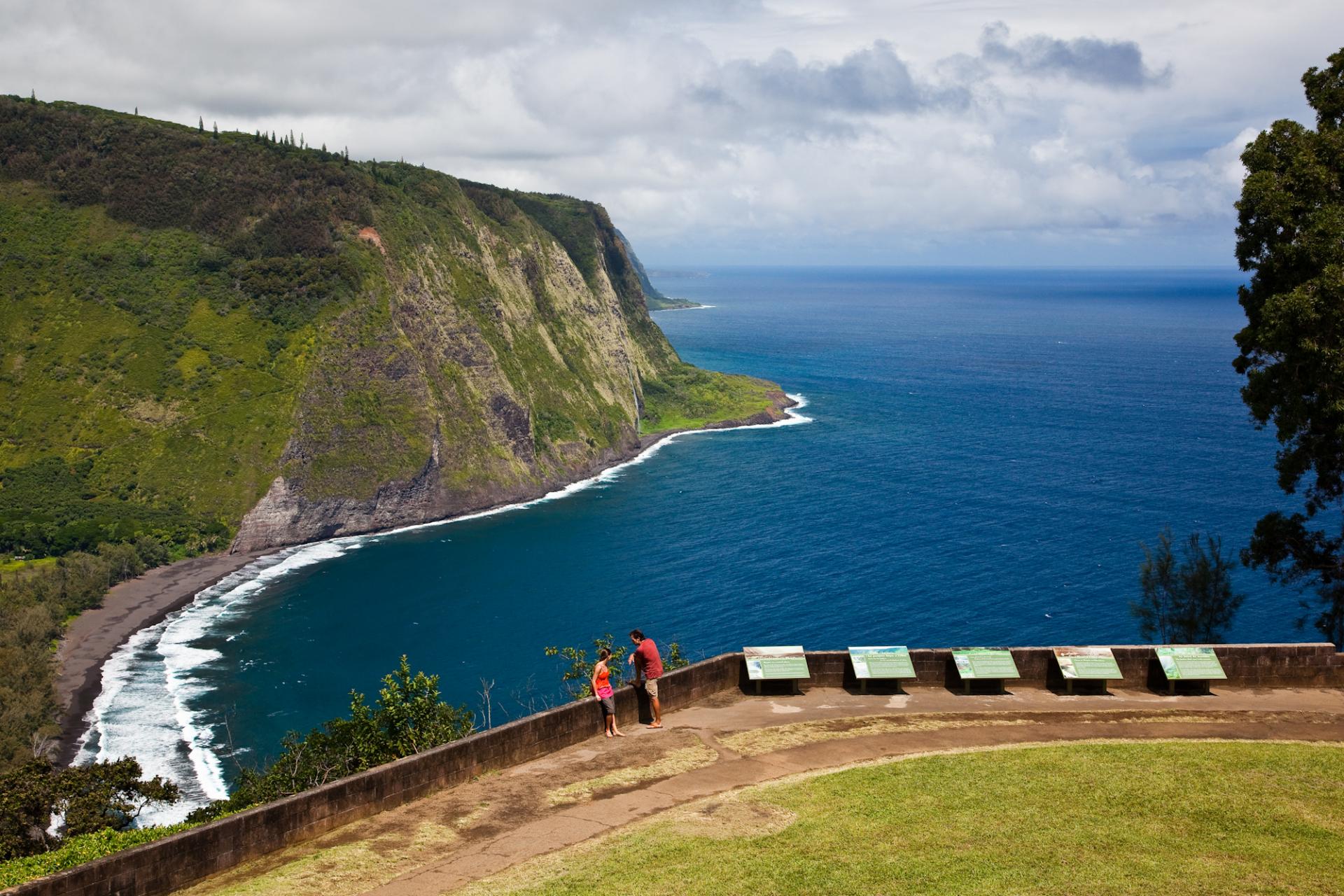 What: Overlook showcasing a breathtaking and historic valley
Where: At the end of the Hamakua Heritage Corridor drive

Located on the Hamakua Coast, the sacred Waipio Valley was the boyhood home of King Kamehameha I, and an important center for political and religious life in Hawaii. Not only is "The Valley of the Kings" an important site for Hawaiian history and culture, it's also a place of dramatic tropical beauty.
This fertile valley is about one mile across and over five-miles deep, and surrounded by cliffs up to 2000-feet high. Waipio Valley was once the home of thousands of Native Hawaiians. Today, there are less than 100 residents living amongst the waterfalls, taro fields and rivers permeating the valley.
You can view the valley from the coastal Waipio Valley Overlook at the end of the Hamakua Heritage Corridor drive, The County of Hawaii issued an Emergency Rule announcing the closure of Waipio Valley Road to visitors as a precautionary safety measure and to further assess and mitigate the road's conditions, effective Friday, February 25, 2022. Click here for more details on the closure.