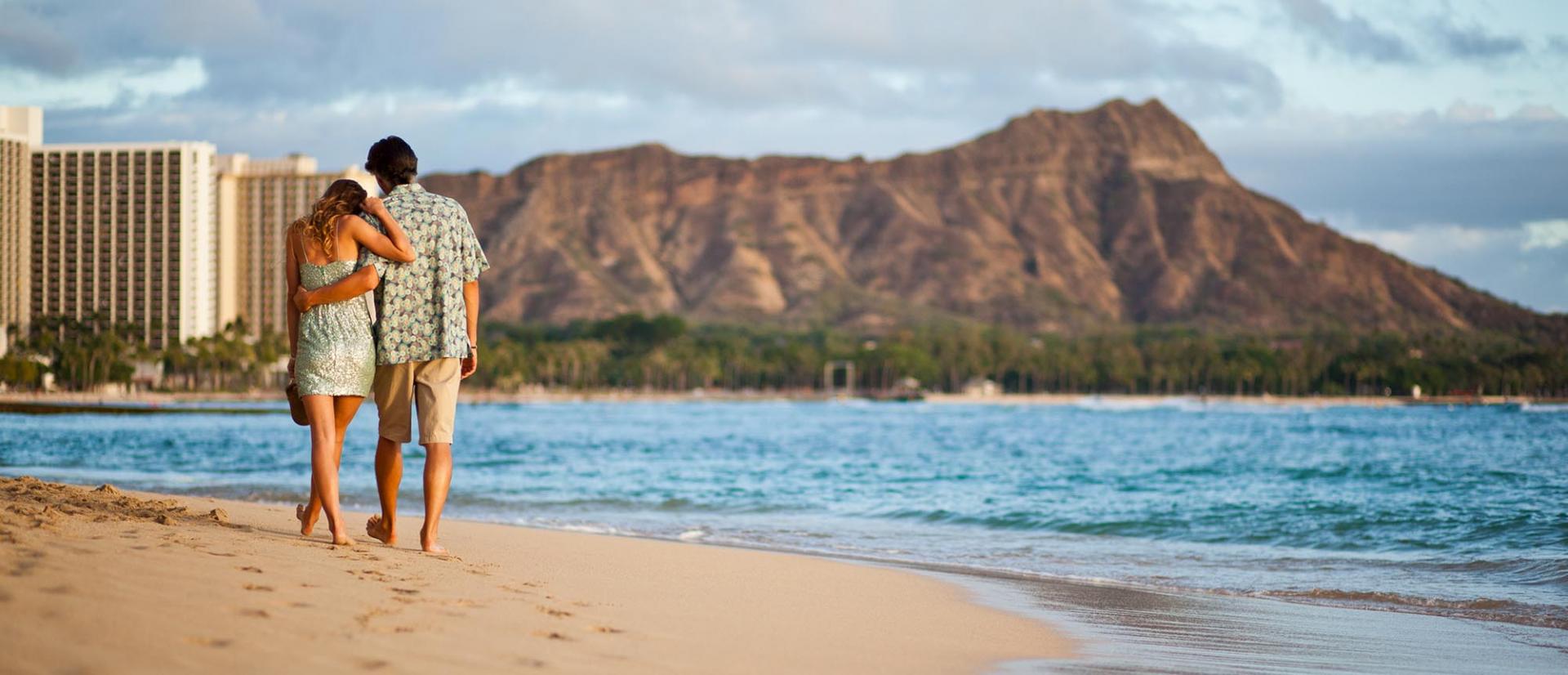 Where: South Shore
Rating: Easy
Activities: Swimming, bodyboarding, surfing, outrigger canoeing
Amenities: Lifeguards, picnic tables, rentals, food concessions, restrooms, showers
One of the most famous beaches in the world, Waikiki Beach boasts more than four million visitors every year and breathtaking views of Leahi (Diamond Head). The Duke Kahanamoku statue welcomes you to Waikiki, one of the best places in Hawaii to learn how to surf or paddle a canoe thanks to its small but long-lasting wave break. Spanning a two-mile stretch, Waikiki is actually made up of a few beaches, including Fort DeRussy Beach to the west, Waikiki Beach (fronting the Royal Hawaiian Hotel and Westin Moana Surfrider), Kuhio Beach (along Kalakaua Avenue) and Queen Surf Beach, home to quieter stretches on the Diamond Head side of Waikiki.
Visitor Helpful Hint:
Waikiki Beach, Duke's Beach, Kuhio Beach and Queen's Surf Beach in Waikiki are all small beaches that interconnect into one larger beach. So you can enjoy several of these beaches in one day if you so desire!
Please note: Hawaii's ocean and beach conditions are as unique as the islands themselves. Visit HIOCEANSAFETY.COM which constantly monitors the surf, wind, and reports from public safety officials that directly affect the conditions for safety of Hawaiian beaches. Use the hazard signs on HIOCEANSAFETY.COM as well to quickly assess conditions and help you find the appropriate beach for your visit.