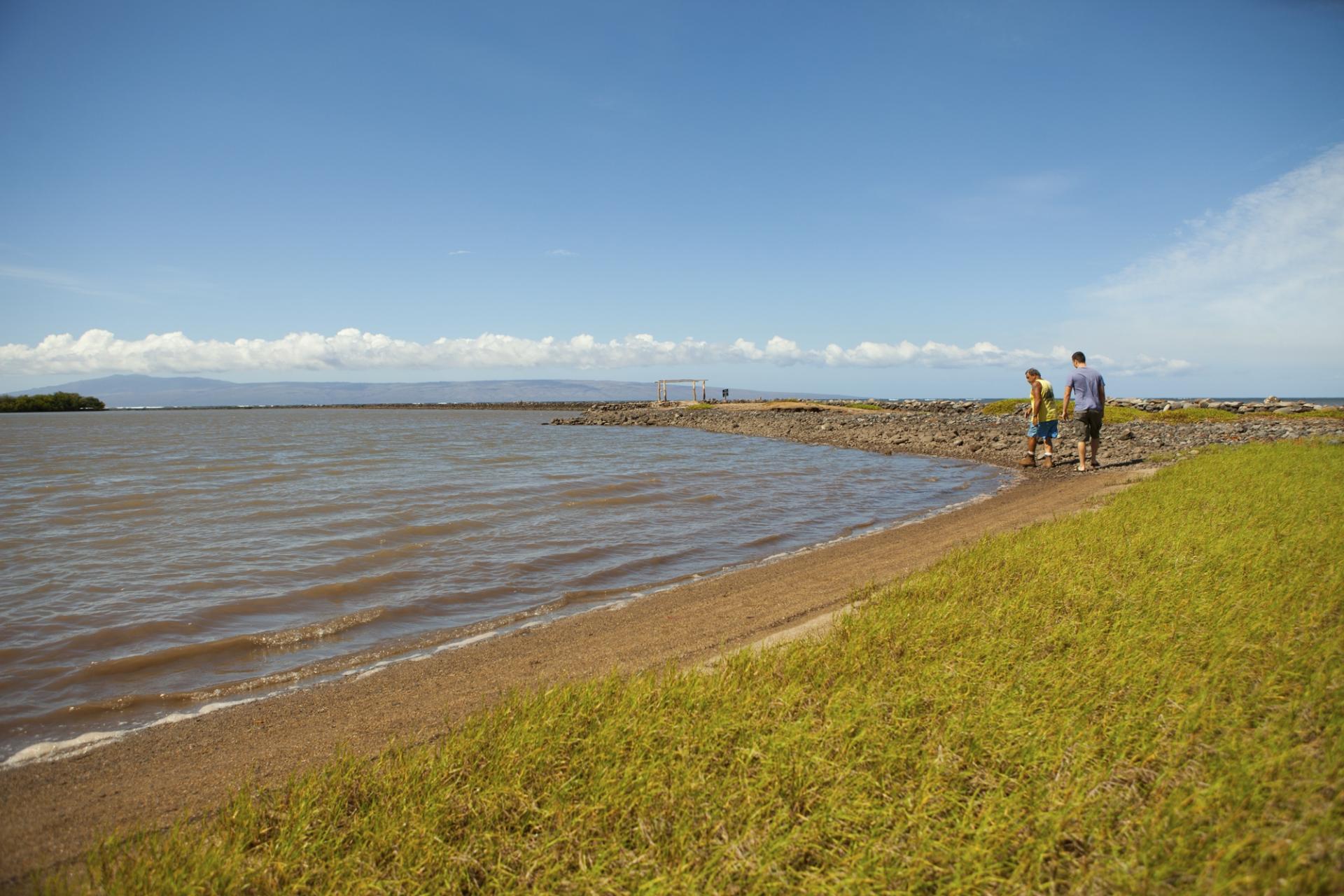 Molokaʻi Ancient Hawaiian Fishponds
What: Historic Hawaiian fishponds dating back to the early 13th century
Where: Along the south shore between Kaunakakai and Mile Marker 13
One of the Hawaiians' greatest engineering innovations was their use of aquaculture, namely stone and coral fishponds.
Molokaʻi
has many of these well-preserved fishponds located along its southern coast, most built 700-800 years ago.
The semicircular walls of the ponds were made from lava boulders and coral that would allow the seawater to ebb in and out. The fish ponds had wooden gates that would allow small fish to swim in, providing a haven to reside and feed, and as they grew, the fish would become too large to exit back through the gate. The Hawaiians would then harvest fish responsibly and sustainably.
During this time only royal Hawaiian
aliʻi
(chiefs) were permitted to eat the fish harvested from these ponds. You'll find the most extensive examples of their ingenuity scalloped along 20 miles off
Molokaʻi
's south and southeastern shores, where more than 60 fishponds were once in use.
Stop a quarter mile after Hotel
Molokaʻi
to see
Aliʻi
fishpond, once reserved for royalty. This historic site is easily accessible and is a fine example of
Molokaʻi
's fishponds. Continue down Kamehameha V Highway east from
Kaunakakai
to see two fishponds that have been designated national historical landmarks: Keawanui and
ʻUalapuʻe
Fishponds. These two ponds are unmarked and can be difficult to find so please contact the
Molokaʻi
Visitor's Association for detailed directions.