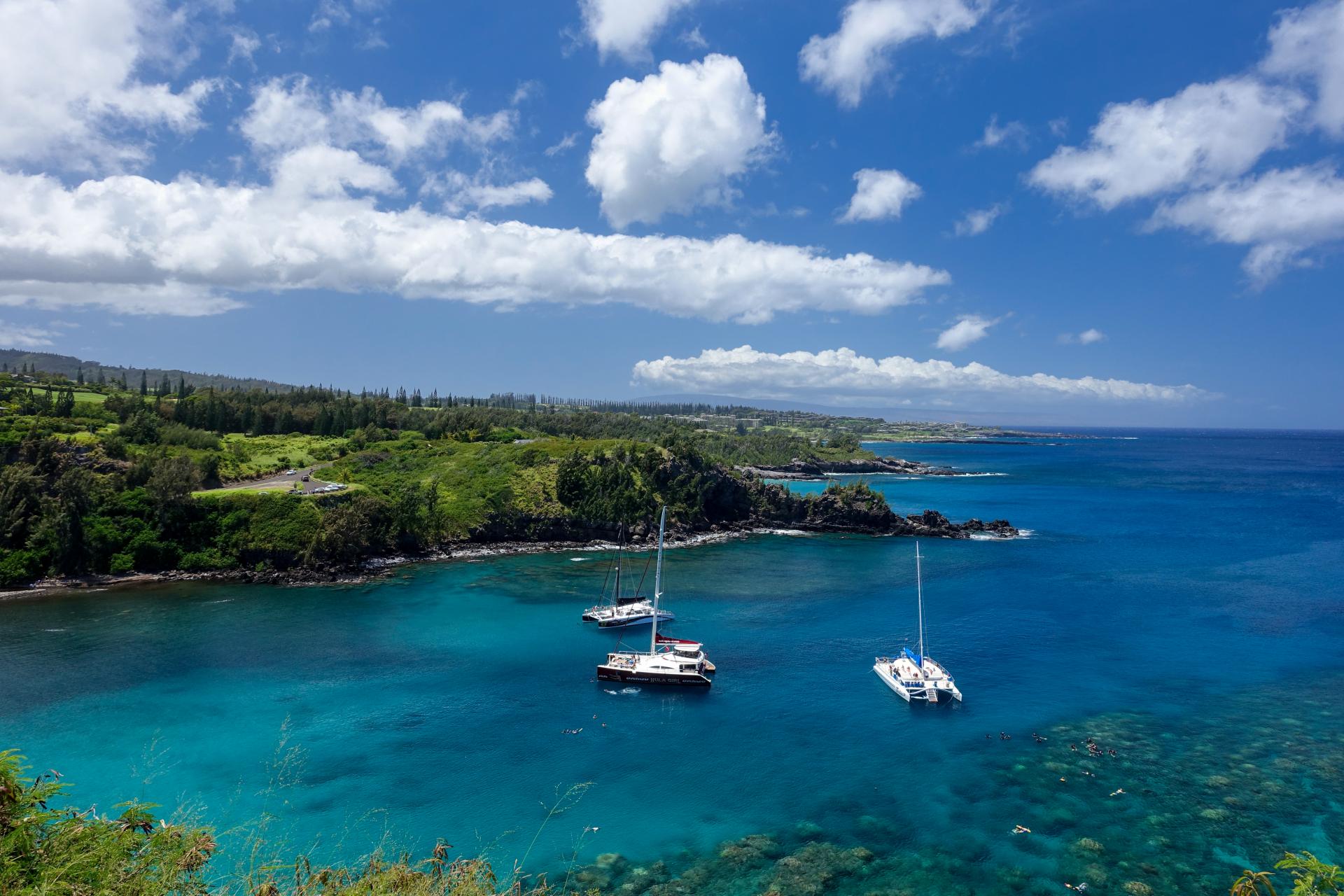 What: Place to watch big wave surfers during the winter
Where: Roughly a 20 minute drive north of Lāhainā

Honolua Bay on Maui's northwest shore is a favorite spot for experienced surfers. During the winter high surf season, Honolua has been known to have a hollow, powerful wave that offers incredibly long rides. The bluffs above the bay offer a great vantage point for visitors to watch the pros from a safe distance.
During the calmer summer months, Honolua Bay is a popular destination for snorkeling and scuba diving. As part of the Mokulēʻia Marine Life Conservation District, the bay has an abundance of fish and coral formations to explore. There is only a small rocky shoreline here, so sunbathing isn't ideal.
Surfing lessons are available, but note that during the winter, wave conditions at Honolua Bay can be extremely dangerous, so for your safety please heed all posted signs and use caution.