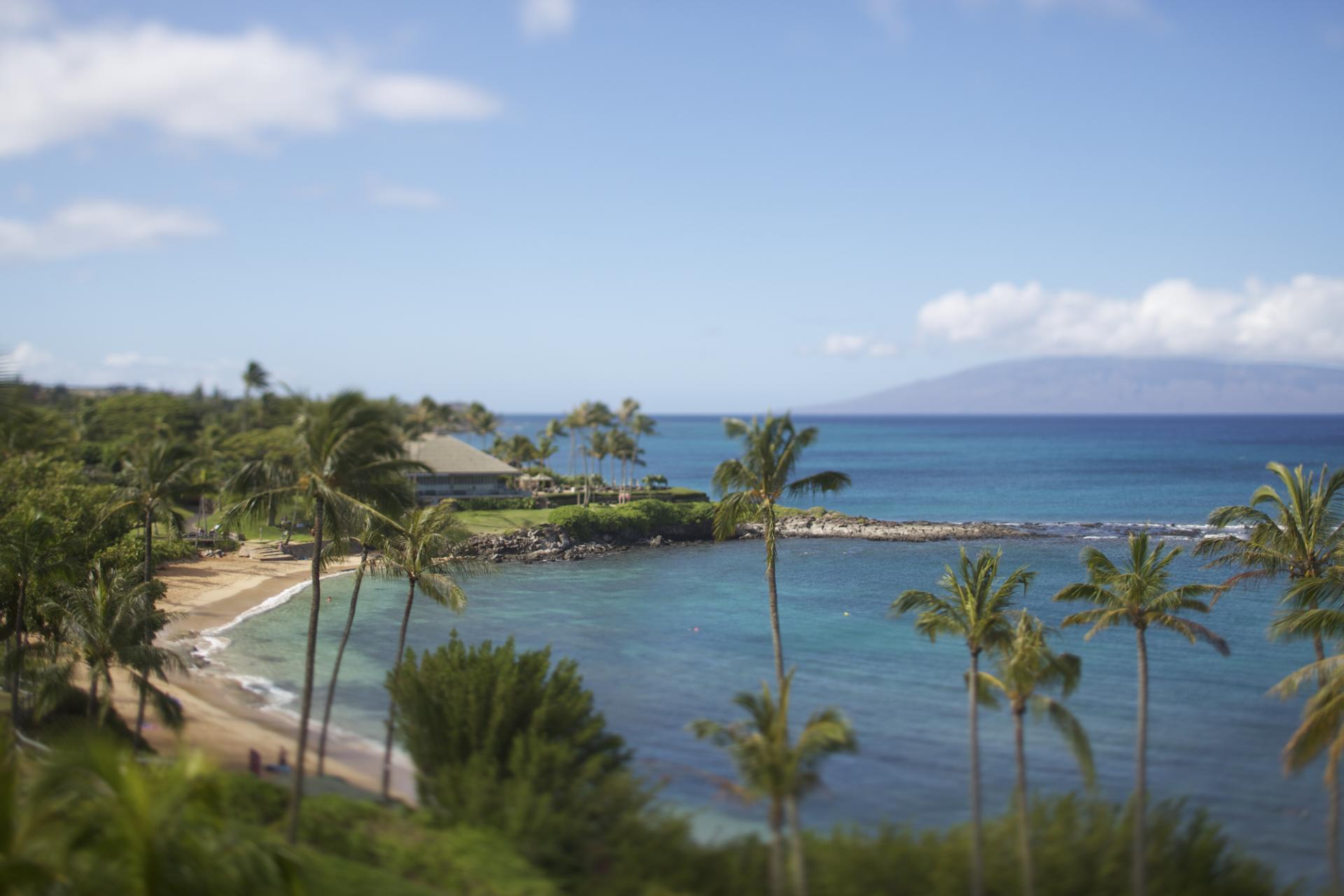 What: One of Maui's premier resort areas
Where: Northwest Maui, about one hour from Kahului Airport

Kapalua, loosely translated to "arms embracing the sea," is one of Maui's premier resort areas located at the foot of the verdant Kahālāwai, or West Maui mountains. Kapalua's lovely shoreline is lined with five bays and three white-sand beaches, one of which was named "The Best Beach in America" by the University of Maryland's Laboratory of Coastal Research.
In the 1800's Kapalua was known as the Honolua Ranch and then the Honolua Plantation. Today the 23,000-acre, master-planned Kapalua Resort is home to the Ritz-Carlton Kapalua, the Montage Kapalua Bay, award-winning restaurants, more than 20 boutique shops, historic sites and two renowned golf courses, including the Plantation Course, home to the prestigious PGA TOUR's Tournament of Champions (January) and the Bay Course, home to the 2009 Kapalua LPGA Classic.
Host of the renowned Kapalua Wine & Food Festival (June), this spectacular area, nestled amongst Cook pines and surrounded by acres of pineapple, is the perfect getaway to indulge in the luxurious side of Maui.