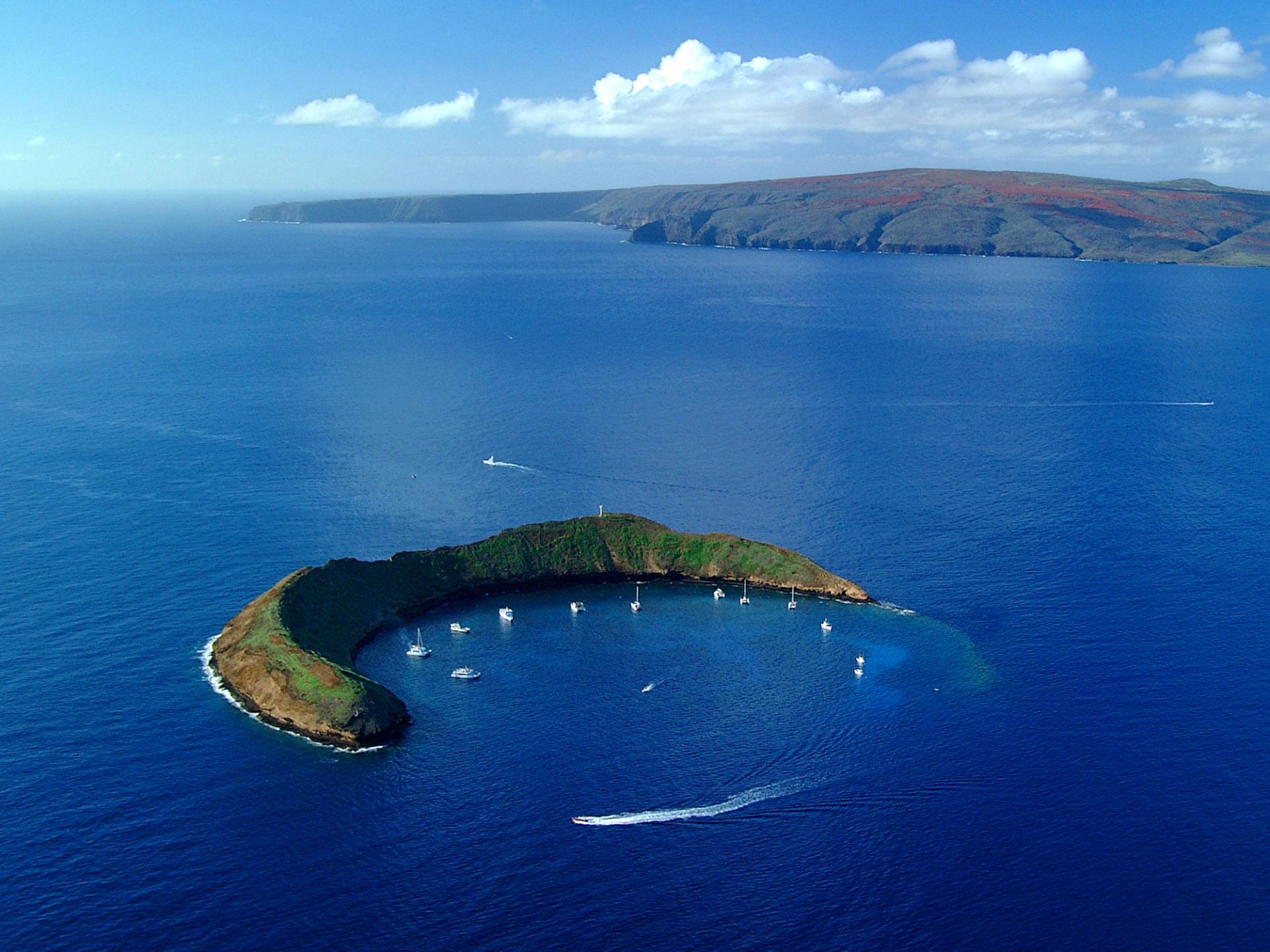 What: Tiny island for snorkeling and diving enthusiasts
Where: Located 3 miles off of Maui's southwestern coast
Molokini is a small, crescent moon-shaped island located just 3 miles from Maui's southwestern coast, The island stretches over 18 acres and rises 160 feet above reef-filled waters, offering visitors
snorkeling and diving
among a kaleidoscope of coral and more than 250 species of tropical fish.
When the United States entered World War II, the military used Molokini Crater for bombing practice. Years of protests and lobbying led the US government to deem Molokini Crater and the surrounding 77 acres a Marine Life Conservation District and Bird Sanctuary. The reef has restored its health and the fish have returned. Now the island is used primarily as a tourist destination for snorkeling and scuba diving.
Tours are available from nearby
Māʻalaea
Harbor and
Lāhainā
. Early morning is the best time to explore this pristine reserve, and
whale watching
is a bonus during the winter months. If you're a scuba or snorkeling enthusiast, a visit to Molokini is a Maui must.