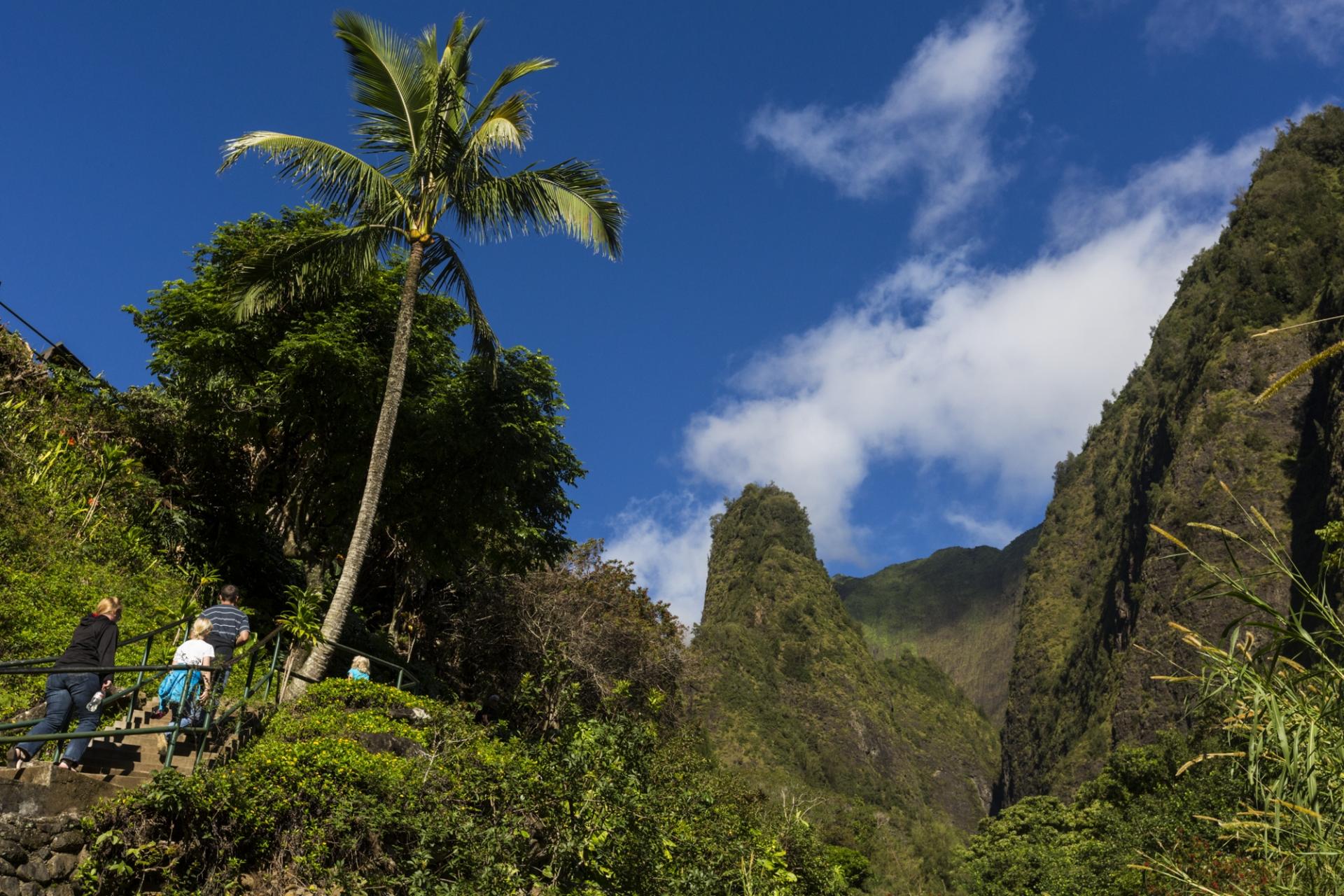 Iao Valley State Park Maui
What: Historic state park home to iconic Iao Needle
Where: Central Maui, just west of Wailuku

Towering emerald peaks guard the lush valley floor of Iao Valley State Park. Located in Central Maui just west of Wailuku, this peaceful 4,000-acre, 10-mile long park is home to one of Maui's most recognizable landmarks, the 1,200-foot Iao Needle. This iconic green-mantled rock outcropping overlooks Iao stream and is an ideal attraction for easy hiking and sightseeing.
Aside from its natural tropical beauty, sacred Iao Valley has great historical significance. It was here in 1790 at the Battle of Kepaniwai that King Kamehameha I clashed with Maui's army in his quest to unite the islands. Even with Iao Needle serving as a lookout point, Kamehameha defeated Maui's forces in a ferocious battle that ultimately changed the course of Hawaiian history.
There is a well-marked, paved pedestrian path leading from the parking lot to view Iao Needle and the ridge-top lookout provides incredible views of the valley. The needle is sometimes covered in clouds, so an early start is your best bet for a good view. Families can also take a rainforest walk or explore interactive exhibits at the Hawaii Nature Center, which is also located within Iao Valley. Restroom facilities are available.