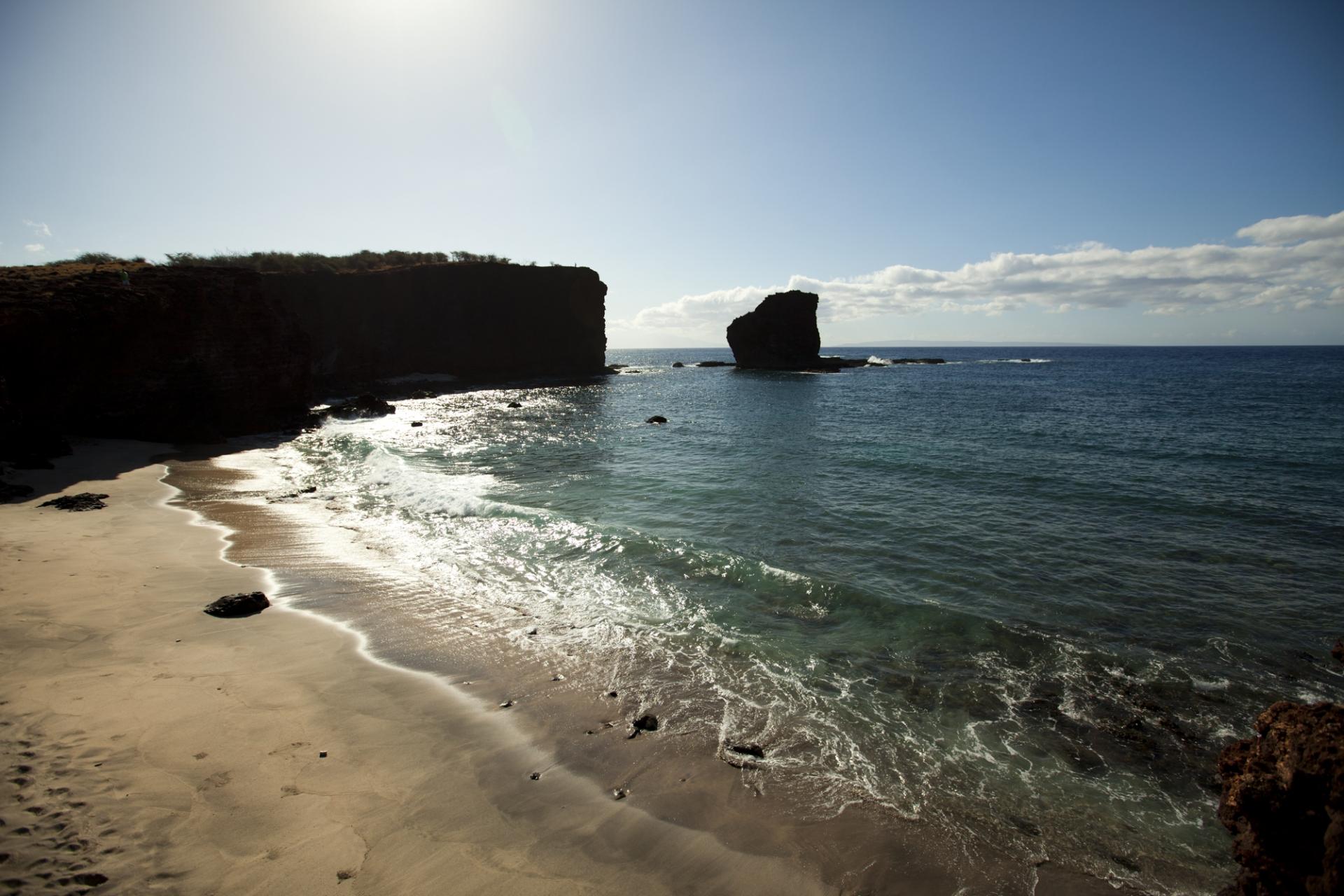 Pu'upehe
What: An iconic Lānaʻi landmark between Mānele and Hulopoʻe Bay
Where: A short hike from Hulopoʻe Bay

One hundred and fifty feet off the southern coastline between Mānele and Hulopoʻe Bays, the iconic Pu'upehe rises majestically 80 feet out of the water as one of the most beautiful natural scenes of Lānaʻi. To get to Pu'upehe you can take a short hike from Hulopoʻe Beach and the rocky tide pools. Tread lightly as you hike by peering into the groundnests of the native and endangered wedgetail sheerwaters, or uaʻu kani, which can be spotted burrowed inside. After a short coastal hike along the rocky cliffs, you'll soon overlook this Lānaʻi landmark. Long-tailed tropic birds can also be seen soaring majestically above. Sunsets here can be especially meditative admidst the dramatic views and awe-inspiring colors of both land and sea.