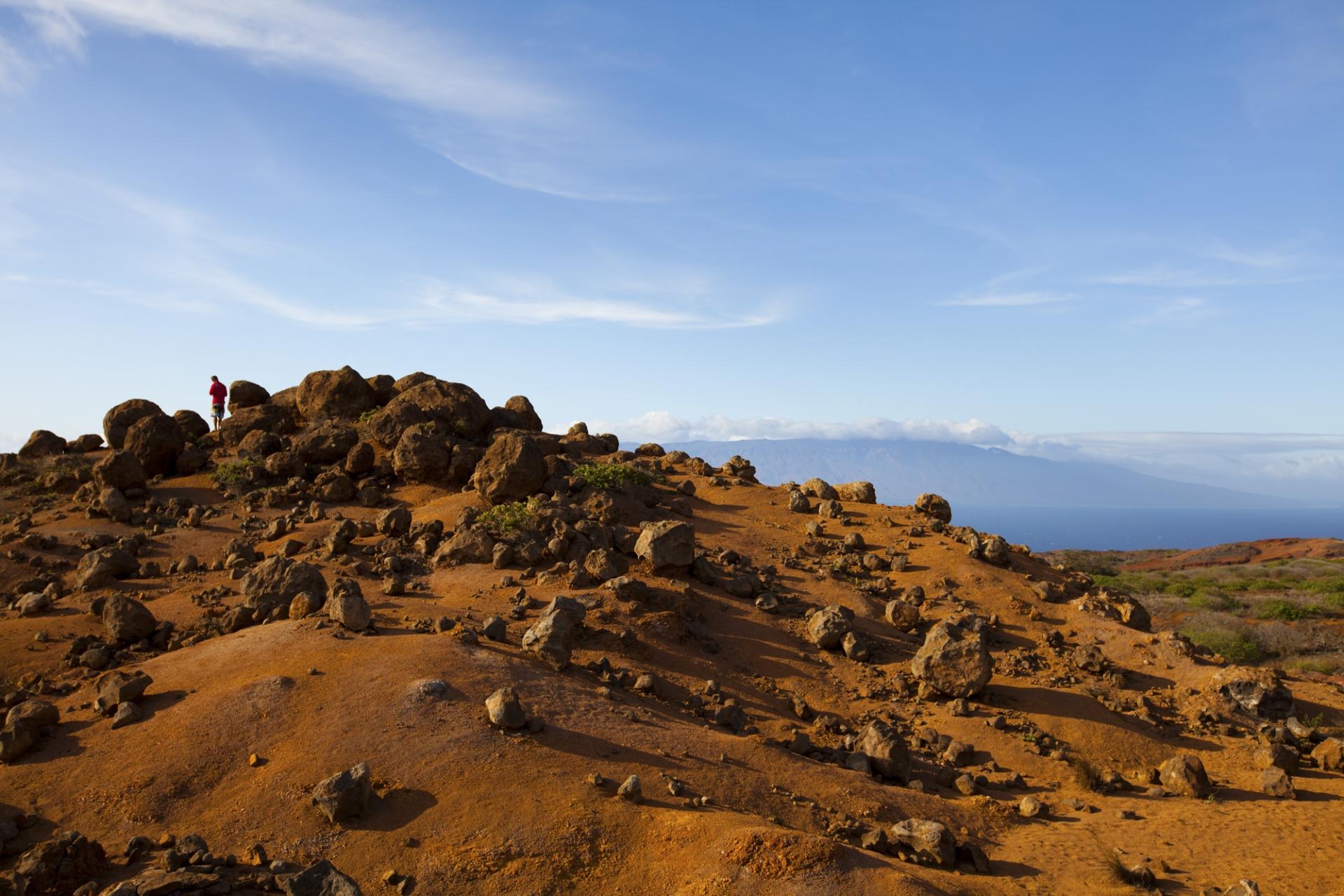 What: Rock garden
Where: A 45-minute drive from Lanai City. Get clear directions from your concierge.
More Info: A four-wheel drive vehicle or mountain bike is required
Keahiakawelo, also known as The Fires of Kawelo, is a rock garden at the end of Polihua Road. A
wahi pana
(storied place) located roughly 45 minutes from
Lanai City
on the northwest side of the island, its mysterious lunar topography is populated with boulders and rock towers.
According to Hawaiian lore, this windswept landscape is the result of a contest between two
kahuna
(priests) from
Lanai
and
Molokai
. Each was challenged to keep a fire burning on their respective island longer than the other, and the winner's island would be rewarded with great abundance. The Lanai kahuna, Kawelo, used every piece of vegetation in Keahiakawelo to keep his fire burning.
The rock towers, spires, and formations formed by centuries of erosion are at their most enchanting at dusk. The area actually used to be part of a native dryland forest, parts of which have survived today. The setting sun casts a warm orange glow on the rocks illuminating them in brilliant reds and purples. And on a clear day, visitors can see the islands of Molokai and Oahu from these high elevations. Visitors should be aware that Polihua Road is unpaved and is only accessible via
four-wheel drive vehicle
or mountain bike. The removal or stacking of rocks is
kapu
(forbidden).