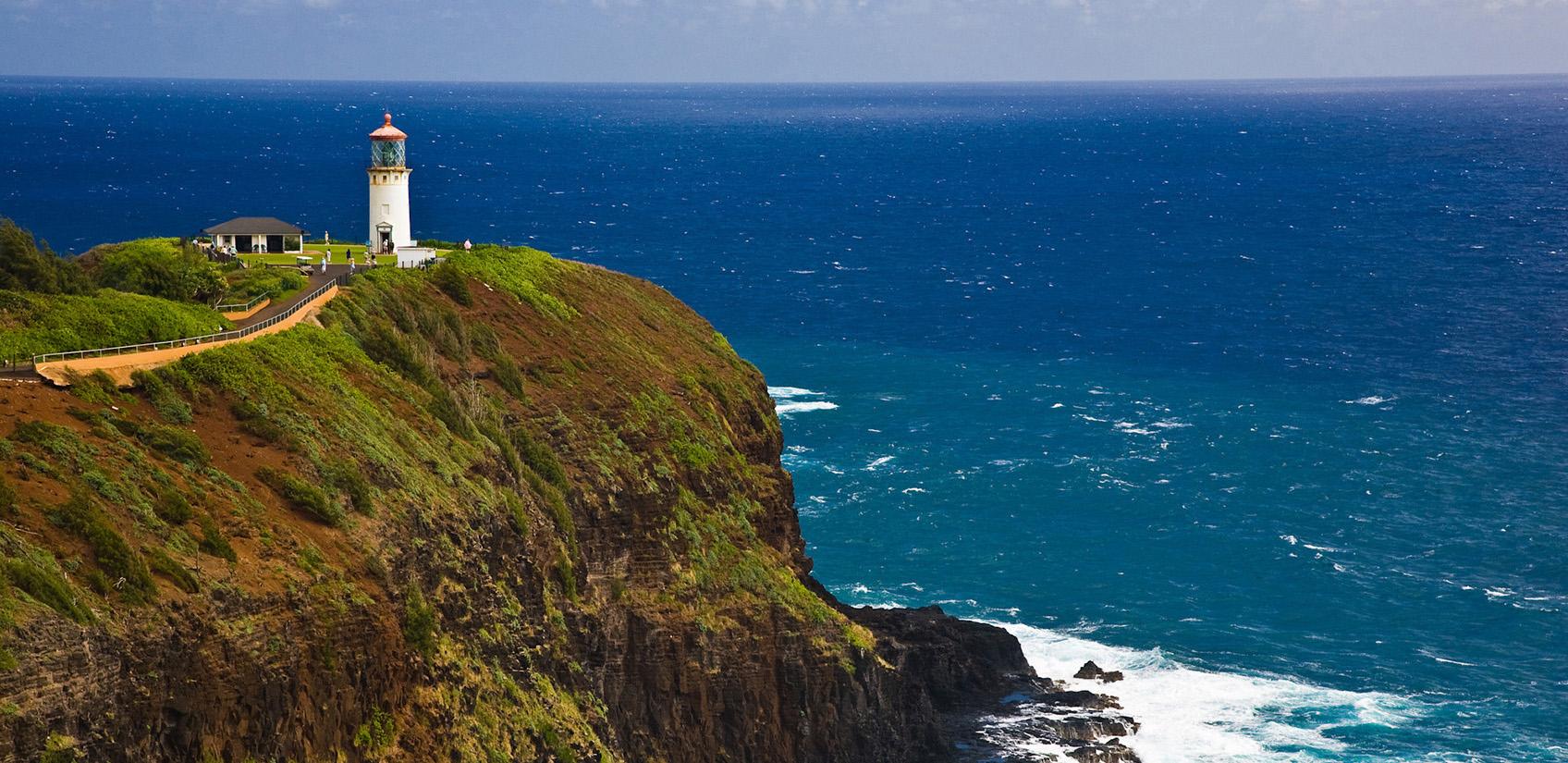 Daniel K. Inouye Kilauea Point Lighthouse
What: Beautiful views from Kauai's northernmost tip
Where: A 45-minute drive north of Lihue
Perched at the northernmost tip of Kauai, the 52-foot Daniel K. Inouye Kilauea Point Lighthouse was built in 1913 as a beacon for traveling ships. Although its light was turned off in the 1970s and has been replaced by an automatic beacon, it still serves as one of the island's most frequented attractions.
The view off the rugged northern coastline and the deep-blue Pacific makes this the perfect vantage point for photos. The lighthouse is located within the Kilauea Point National Wildlife Refuge, a sanctuary for seabirds. Signage throughout the refuge identifies the various native bird species that nest or visit the area, including great frigatebirds, wedge-tailed and Newell's shearwaters, brown and red-footed boobies and Laysan albatross. Watch them soar the skies or see them up close in their burrows. From December through May, you are likely to catch a glimpse of humpback whales. This scenic peninsula, 200-feet above sea level, is a must-see on your visit to the North Shore of Kauai.
The Kilauea Point National Wildlife Refuge is open Thursday – Saturday, from 10:00am to 4:00pm. Reservations are required for entry and can be booked through
Recreation.gov
. An entry fee of $10 is required for adults 16 and older. Children under 16 are free. All Federal Recreational Lands Passes are honored, and passes are available for purchase at the Refuge.
Due to COVID-19, tours of the Lighthouse have been temporarily suspended.
More Information