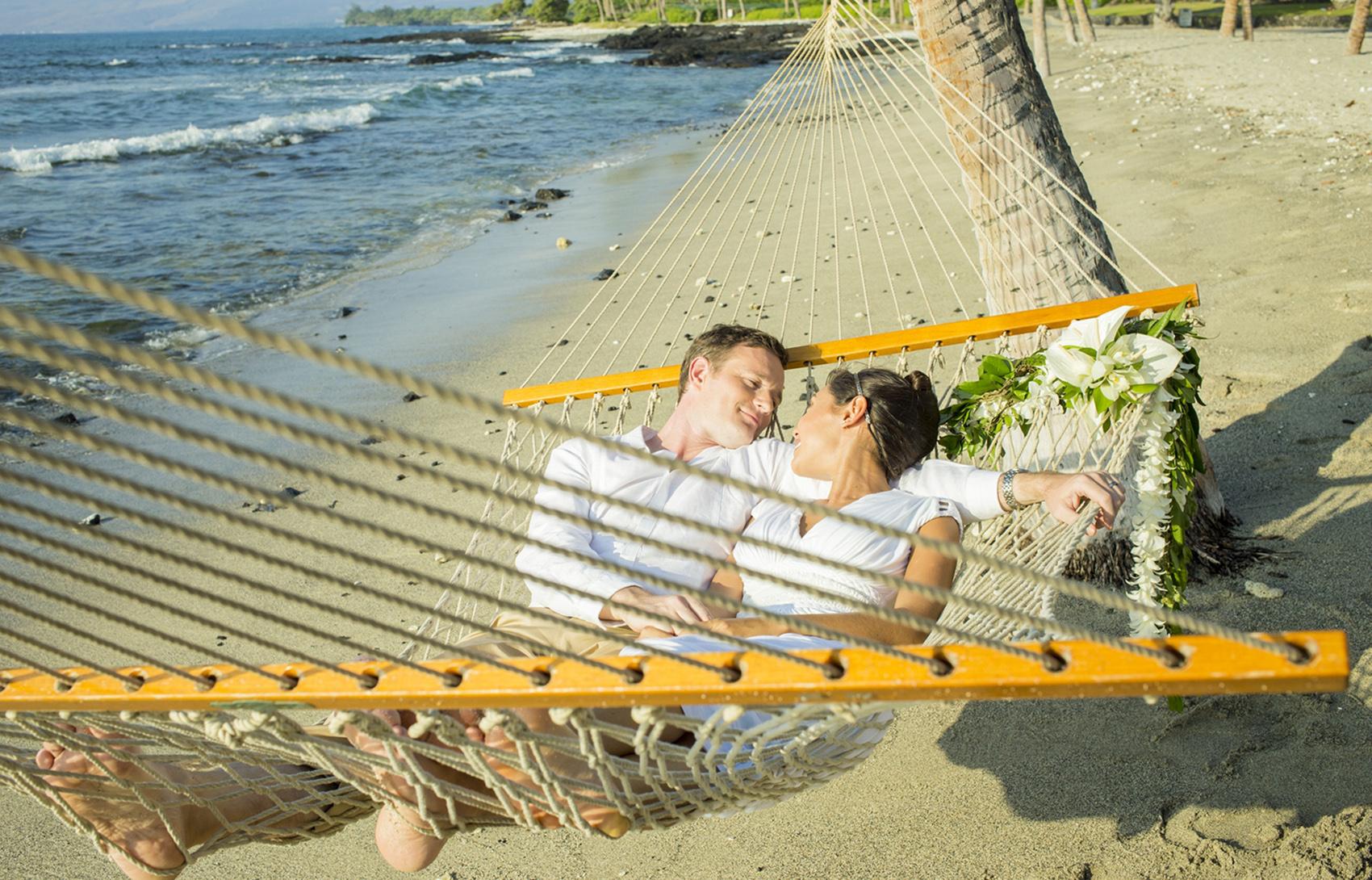 Honeymoons on the Island of Hawaii
Begin your life together with the adventure of a lifetime. First, take some time off to relax and indulge in the comforts of the island of Hawaii's finest resorts, beaches and restaurants. Then set out on some romantic day-trips, hunting for waterfalls in Hilo and along the Hamakua Heritage Corridor, exploring the lava tubes and trails of Hawaii Volcanoes National Park, and sharing unforgettable views at the Pololu Valley Lookout and the Waipio Valley Lookout.
Whether you want to relax with a game of golf or swim with manta rays, memorable honeymoon experiences are endless. You'll discover a variety of accommodations on the island, from world-class resorts to charming bed and breakfast hideaways. Take advantage of our honeymoon resources to plan what will be an unforgettable stay on the island of Hawaii.
Things to Do on the Island of Hawaii