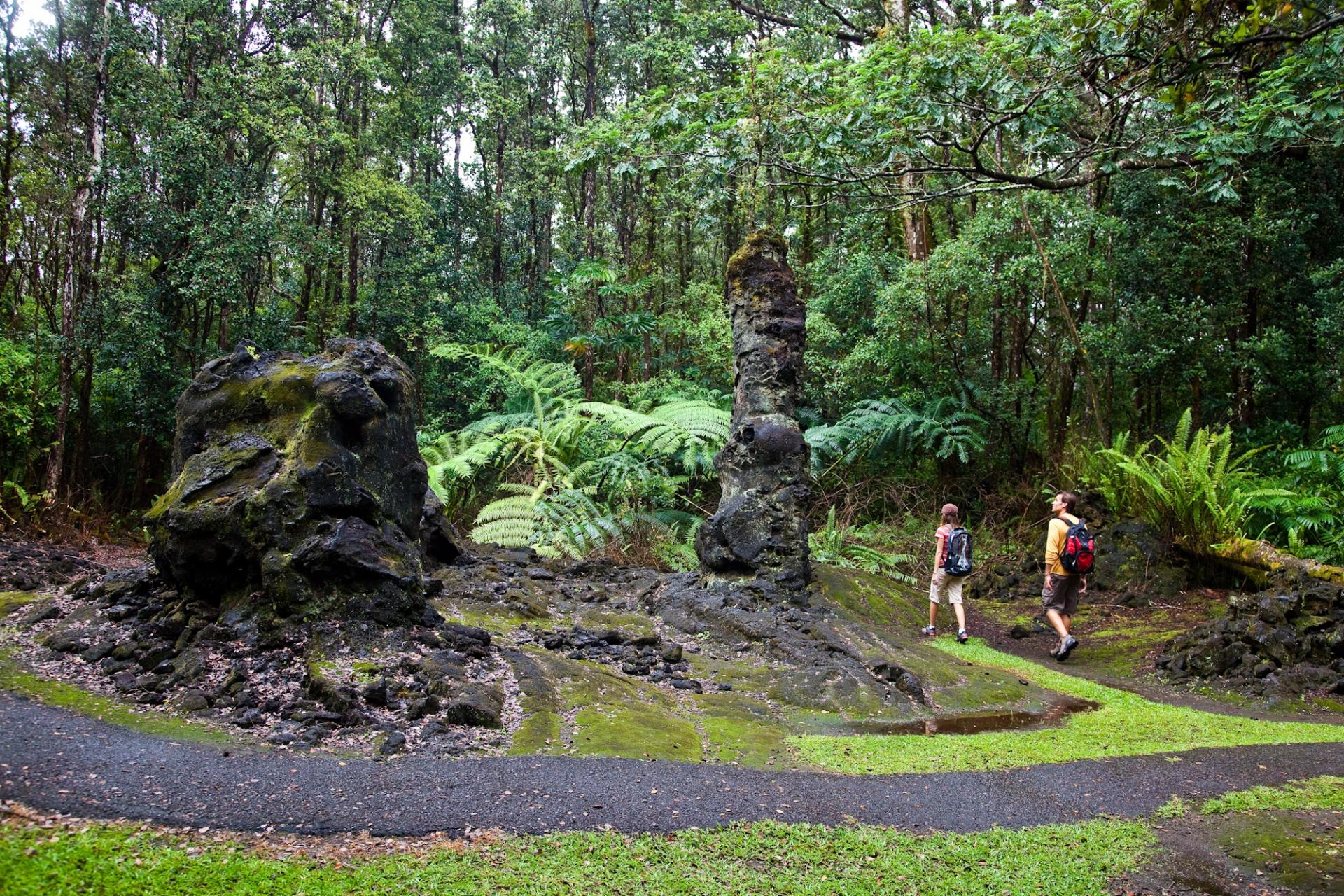 Name: Lava Trees State Park
What: State Park featuring unusual lava tree molds
Where: Pahoa-Pohoiki Road (Hwy 132) 2.7 miles SE of Pahoa
When: Open daily during daylight hours
More Info: Restroom facilities, free

Off of Pahoa-Pohoiki Road, southeast of Pahoa Town in the district of Puna is Lava Trees State Park. Take the 0.7-mile loop trail in this 17-acre State Monument to view the unusual lava molds of tree trunks. In the 1700s, lava flow swept through the area, coating the trunks of ohia trees, leaving tall lava molds of the tree trunks in their wake, frozen in time.

An easy walk, this is your chance to see and take photos of the work of Pele (the volcano goddess) and her amazing sculpture garden. Restrooms and picnic tables are available.

Note: A project is underway to make part of trail accessible to wheelchair users.