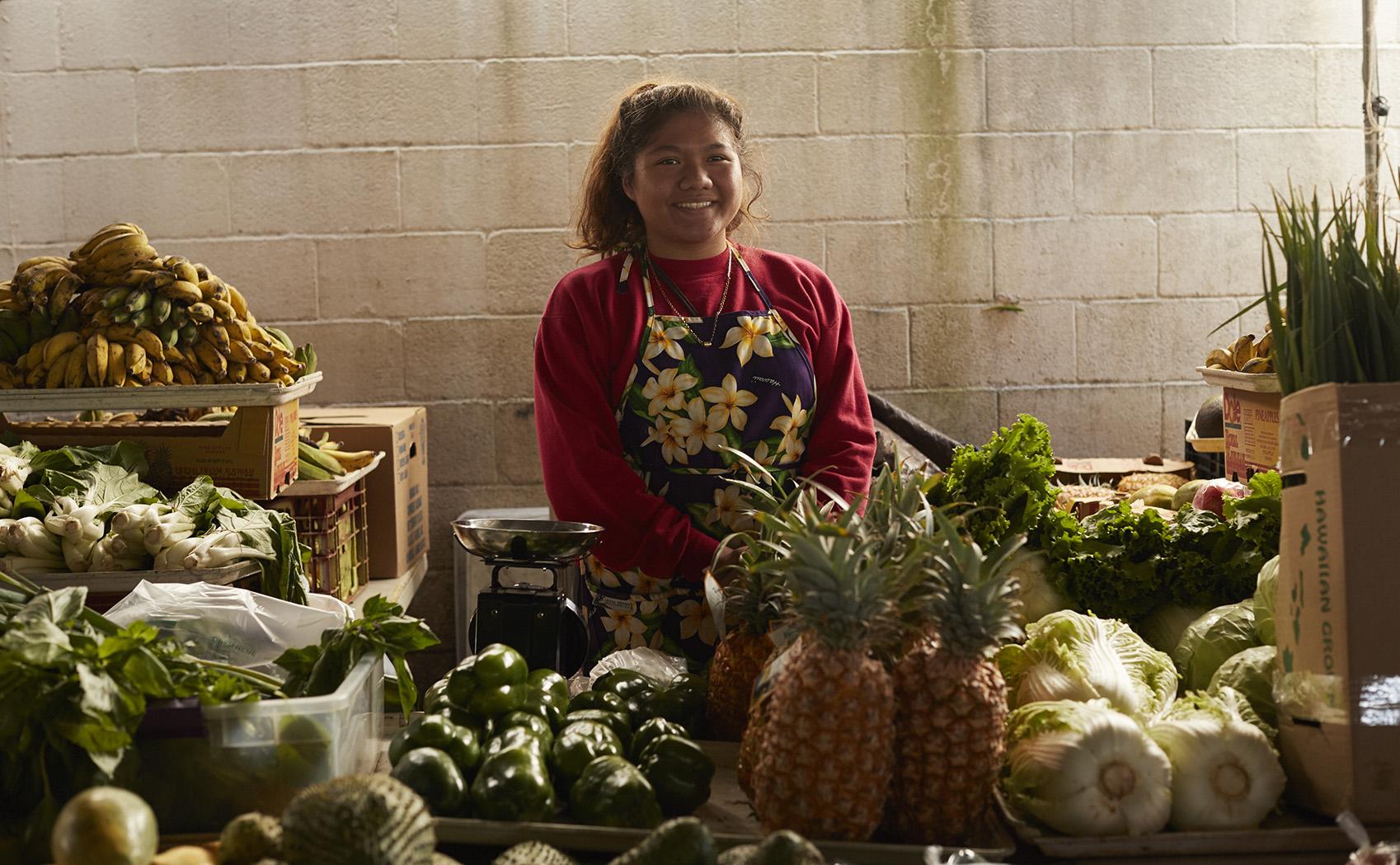 An open market in downtown Hilo showcasing the island of Hawaiʻi's locally grown food, tropical flowers, handmade jewelry and crafts
Located in
Downtown Hilo
, the festive Hilo's Farmers Market is known as one of the best open markets in
Hawaiʻi
. You can never tell what you'll find at this colorful market, but it's safe to say you'll probably spot things you'd never find anywhere else — including locally grown and roasted coffee, exotic tropical fruit, and sweet treats like butter mochi.
The Hilo Farmers Market lures both locals and visitors with Hilo's freshest finds at affordable prices. You'll find a colorful selection of locally grown fruit, vegetables, herbs, island jams and jellies, macadamia nuts and delectable baked goods. Also note that 95 percent of Hawaiian papayas are grown on the east side of the island of
Hawaiʻi
, so look for these fresh fruits when they're in season. Strawberry papayas, a local delicacy, look like regular papayas, but their beautiful pinkish-orange flesh is sweeter and juicier.
Food is only part of the fun at the Hilo Farmers Market. Big buckets of orchids and anthuriums line the stalls. Wind chimes, etched glass and koa wood treasures fill the craft section. You can even find local t-shirts, tropical fashions and handmade jewelry. And don't forget to buy a lei for that someone special. Get there early to shop for the best choices from the market's more than 200 vendors.
The market is now open seven days a week from 7am - 3pm, with "big market days" on Wednesdays and Saturdays featuring more vendors.
See More of the Hilo Farmers Market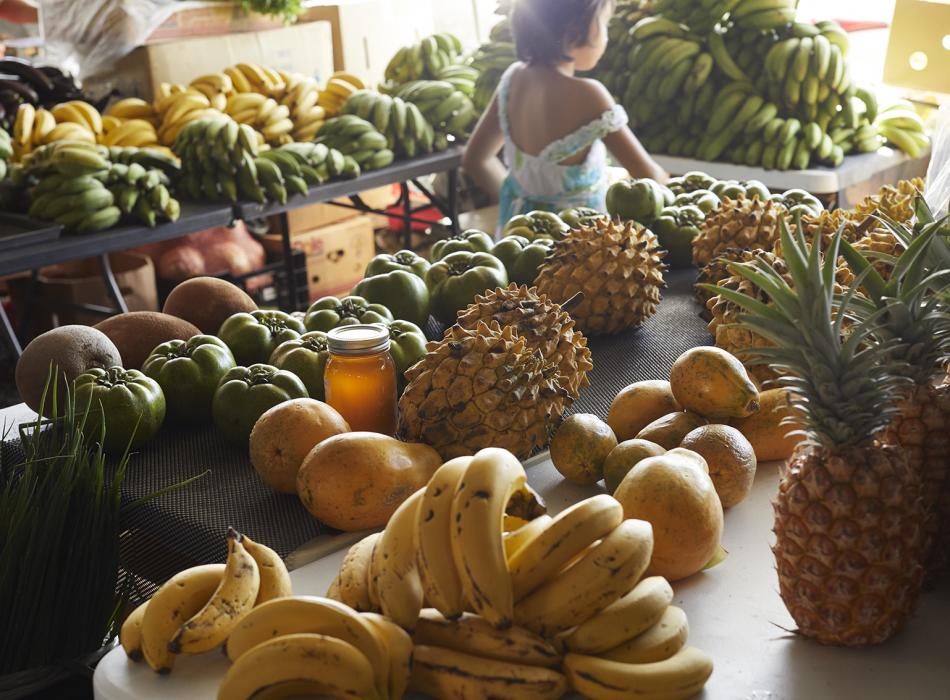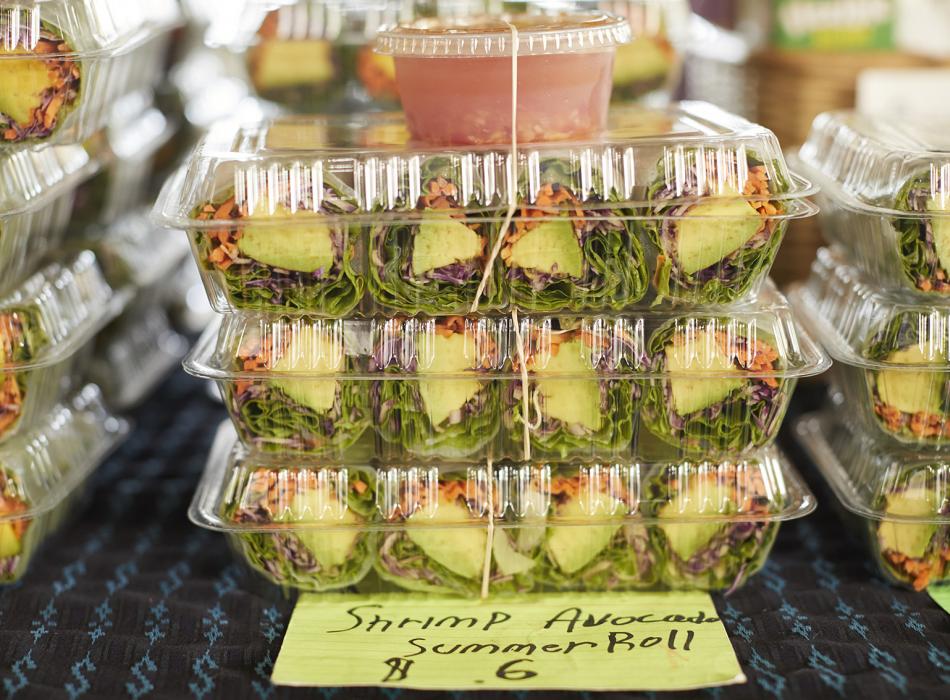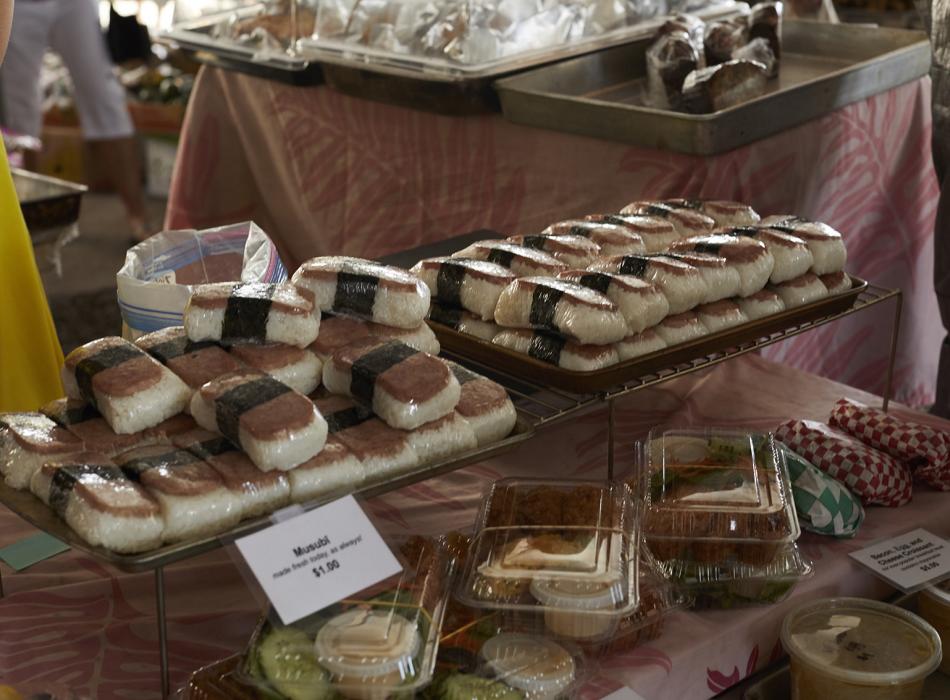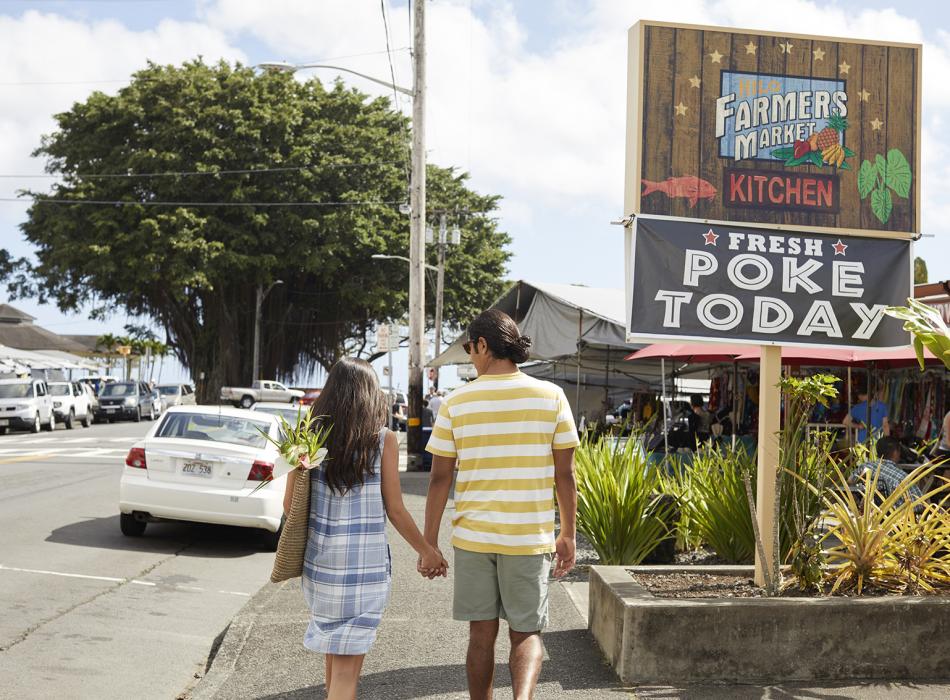 Fresh, Local Produce
You'll find a variety of fresh produce at the farmers market, including many tropical fruits you won't typically find at continental US markets.
Local Food
In addition to the produce, you'll find a variety of handmade foods as well as locally grown-and-roasted coffee.
Snacks and Sweets
Don't miss local favorites like spam musubi (grilled spam with sushi rice wrapped in nori) and sweets like butter mochi (rice-based cakes), which both show the influence of Japanese cuisine in Hawaiʻi.
And Much More
Just beyond the market, you'll find more treats like fresh poke, live music, local crafts and more – so bring your appetite and some cash.