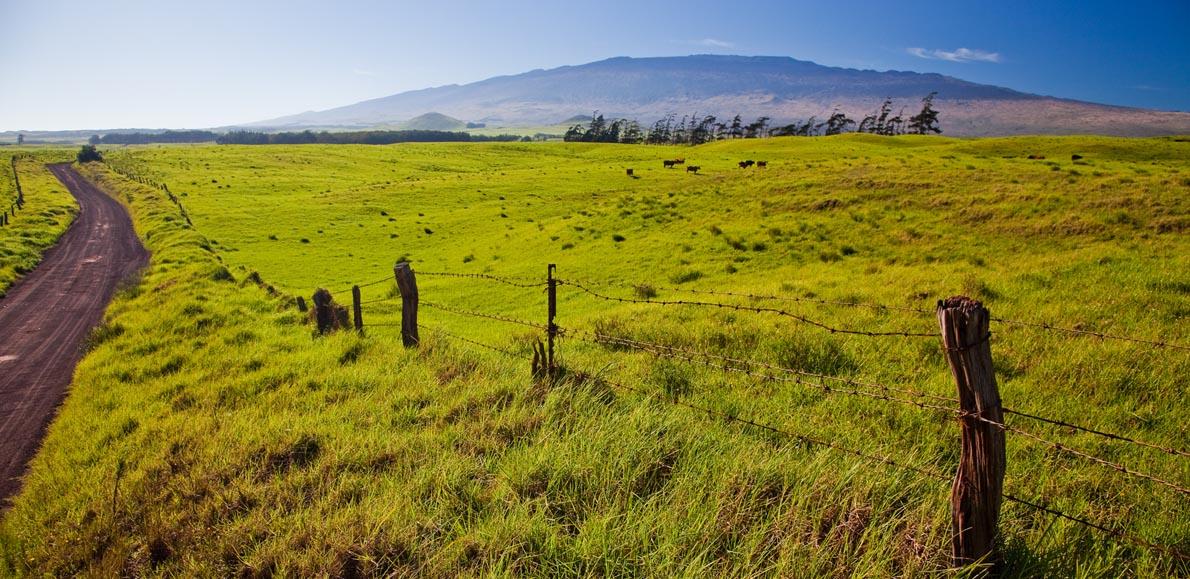 Mele Kaapuni no Keawe Kū i ka Moku
Chant for the Island of Hawaii: Mele Kaapuni No Keawe Ku I Ka Moku
In the Hawaiian storytelling tradition, chants and songs are composed to commemorate people, events, relationships and even excursions. This traveling chant takes listeners on a tour of the Island of Hawaii to places special to composer Kamaka Kukona and his hula lineage.

"The land of Keawe" refers to a king of the island, the great-grandfather of King Kamehameha I. One reference to the Island of Hawaii is Moku O Keawe, the island of Keawe. This chant, a fine example of Hawaiian poetry at work, names many special places, winds and rains.

As in many hula traditions, this chant begins by paying homage to Pele, the volcano goddess. Uahi, the smoke referenced in the first verse, is one manifestation of Pele and is often seen during ceremonies held at Halemaumau crater.
Kamaka Kukona
He mele kaapuni no Keawe i ka lai
Kaapuni hoi i na ale o ke kai
Kau aku kuu maka i ka uahi
Halii noho paa i ka ili kai
Helelei e ka ua i ka moana

Aia i ke anu o Waimea
Maeele i ka ua Kipuupuu
Puehu ae na ihe a ka makani
I Mahiki e ka loa o ka nahele
He lei ke aloha e

Kiekie Kau kua makani
He umauma pa ia e ke Aeloa
He loa ka ikena mai Haao
Au aku i ka nalu o Palahemo
He iliili hanau a he ihi ula la e

Eo e ka wehi no kuu aina
Hanau i ka ua Kanilehua
No Hilo Paliku a i Hilo One
He aloha nou e Hilo Hanakahi
E ala e, e ala mai hoi e

A mele for the land of Keawe in the calm
Circumferenced by the billows of the sea
My eyes gaze towards the smoky ash hued sky
Like a blanket covering the ocean's surface
Then the rains fall upon the ocean to cease it

There in the cold of Waimea
Chilly by the Kipuupuu rain
The wind blusters like piercing spears
At Mahiki lays the expanse of the forest
A lei of love indeed

Majestic is Kau with its back against the wind
With its chest grazed by the Aeloa wind
Vast is the sight from Haao
To the waves of Palahemo
Born are the pebbles, a sacred offspring

Respond, song of praise for my land
Born in the Kanilehua rain
From Hilo Paliku to Hilo One
And love to you oh Hilo Hanakahi
Arise, arise