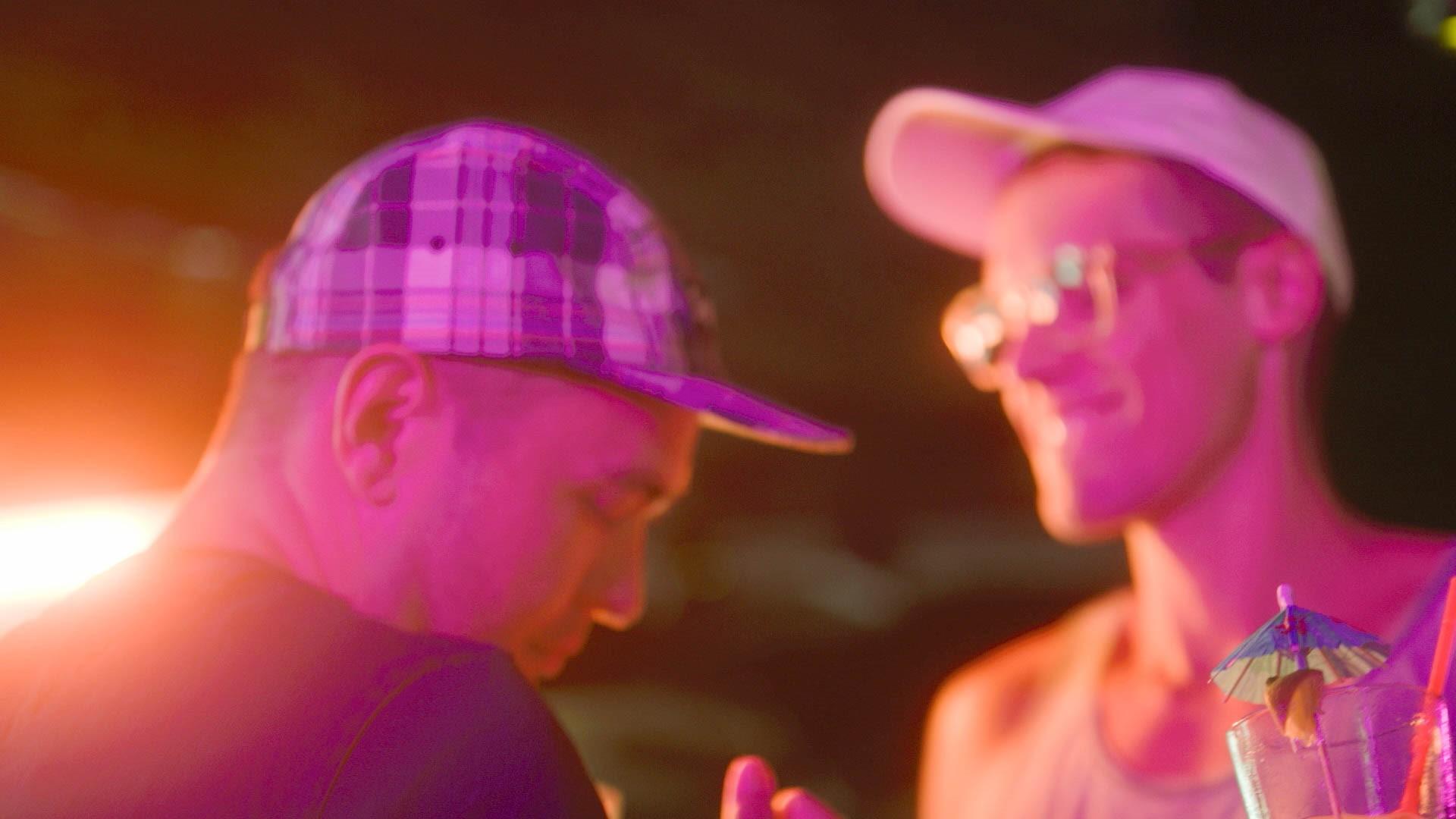 LGBTQ-Friendly Nightlife on the Hawaiian Islands
While you are in Hawaii, do you want to party? Eat out? Experience the culture? Any of the above? Then check out nightlife and events on the islands while you are here...
Maui
Maui Pride
Maui Pride is held annually on the first weekend of October.
First Sunday LGBTQ Brunch @ Nalu's North Shore Grill
Every first Sunday of the month, have brunch at Nalu's North Shore Grill with other members of the LGBTQ community!
Hours: 10:30am-12pm
LGBT & Friends Hiking Group 2019
There are a number of hikes planned throughout the year. Please look for dates and further details, and RSVP
here
.
Note: These hikes are unsponsored. Each hiker accepts responsibility for their own safety by participating in the hike.
Vibe Bar Nightclub
Vibe Bar Nightclub is a gay-friendly nightclub known for cocktails and great dance music.
Hours: 8pm-1:45am
1913 S Kihei Rd
Ste H
Kihei, HI 96753
Three's Bar & Grill
Enjoy gay-friendly dining. Three's Bar & Grill is known for their Asian fusion menu, sushi, breakfast & brunch.
Hours: 8:30am – 10:00pm
1945 S Kihei Rd
Ste G
Kihei, HI 96753
Oahu

Heat
Join for the Gay Waikiki Nightclub party on Friday nights! Enjoy a night of dancing with Top DJ's, Gogo dancers, guest performers, and drink specials!
Hours: 10pm – 2am
407 Seaside Avenue Waikiki, HI 96815

Freaky Friday
This it the largest event that Gay Bars Oahu has to offer! Freaky Friday has it all, including a shirts optional gay dance party, guest models, drag performances, prize giveaways, and more.
Hours: Every 2nd Friday 10pm – 2am
80 S. Pauahi Street Honolulu, HI 96813

Scarlet Honolulu
Scarlet Honolulu is one of the largest night club and gay bars that Oahu has to offer.
Hours: Friday & Saturdays 8pm – 2am
80 S Pauahi St, Honolulu, HI 96813

Hula's Bar and Lei Stand
Check out this bar & lounge inside the Waikiki Grand Hotel that Features drag shows, male dancers, and drinks!
Hours: Every day 10am-2am
134 Kapahulu Ave, Honolulu, HI 96815

Wang Chung's Karaoke Bar
This well-known local spot offers the perfect night out full of singing, good food, and drinks.
Hours: Monday – Saturday 5pm – 2am, Sunday 10am – 2am
2424 Koa Ave
Honolulu, HI 96815

Oahu - Waikiki
Bacchus Waikiki
With daily drink specials and live DJs on weekends, Bacchus Waikiki is perfect for a casual night out.
Hours: Every day 12pm – 2am
408 Lewers St, Honolulu, HI 96815

Chiko's Tavern
Chiko's Tavern is a neighborhood lounge with bar bites, black-vinyl booths, and karaoke.
Hours: Every day 5pm – 2am
930 McCully St, Honolulu, HI 96826

In Between Waikiki
Find daily drink specials and karaoke in this local hideaway.
Hours: Every day 12pm – 2am
2155 Lauula St # B, Honolulu, HI 96815

Island of Hawaii

Kona Pride
The first annual Kona pride was held on September 15, 2018
King Kamehameha Kona Beach Hotel Luau Grounds
Hilo Pride
Hawaii Island Pride is the second largest LGBT and Gay Pride celebration in the state of Hawaii. It is held each year in the summer with a variety of activities throughout the week.
Historic Hilo Town
My Bar Kona
If you are looking for a spot to dance the night away, My Bar Kona is for you! You can expect great energy, fantastic music, and a friendly staff.
Hours: Every day from 11am – 2am
74-5606 Luhia St
Kailua-Kona, HI 96740
Mask-querade/Mask Bar
Mask Bar/Mask-querade is THE spot where visitors and locals can enjoy drinks and friendly conversation. This bar is the perfect place to relax and have a few drinks with friends. As an added plus, they have a late night happy hour on domestic bottles.
Hours: Every day from 10am – 2am
75-5660 Kopiko St
Ste C5
Kailua-Kona, HI 96740
Hilo Town Tavern
You will find delicious wings, fantastic beer on tap, and a friendly local vibe. If you ever find yourself in Hilo, this little gem is a must visit.
Hours: Every day 11:30am – 2am
168 Keawe St
Hilo, HI 96720