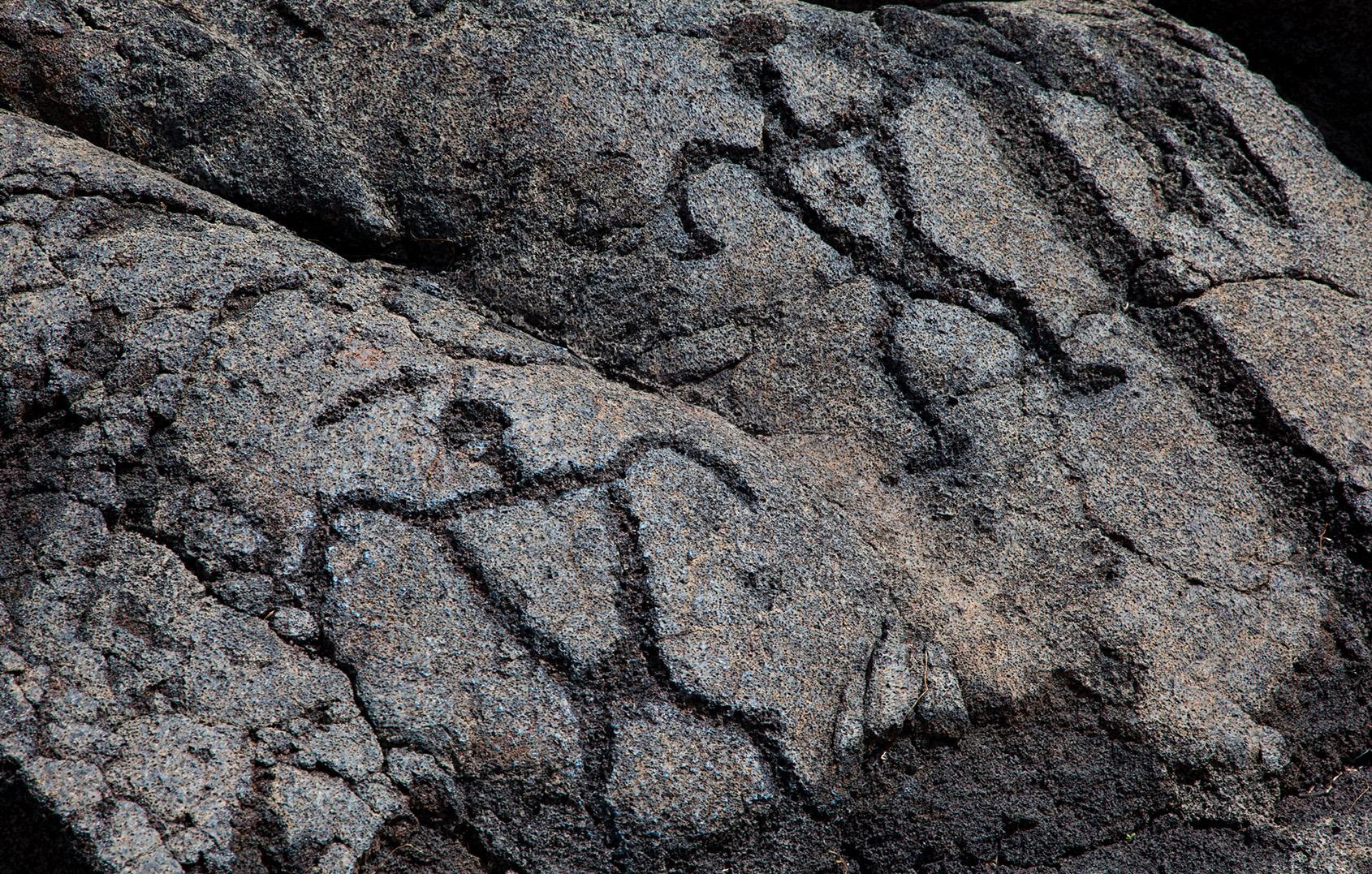 Petroglyphs on the Island of Hawaiʻi
Petroglyphs, or
kiʻi pōhaku
, are lava rock carvings etched into stone centuries ago by Native Hawaiians. Although the true meanings of the petroglyphs are unknown, it is generally thought these carvings are records of births and other significant events in the lives of the people who lived here long ago. See the carvings of human forms, canoes, turtles and others in the many captivating petroglyphs fields throughout the island of
Hawaiʻi
.
Within
Hawaiʻi

Volcanoes National Park
at the coastal end of Chain of Craters Road you'll discover the sacred
Puʻuloa
Petroglyphs, one of the largest petroglyph fields in
Hawaiʻi
. You can see more than 23,000 images carved into the lava rock here, most before western contact in
Hawaiʻi
. This 1.4 mile hike (round trip) is rated moderate. Be prepared for hot, dry, wet and windy weather conditions. Please stay on the boardwalk.
In the
Kaloko-Honokōhau

National Historical Park
located three miles north of
Historic Kailua Village (Kailua-Kona)
you can find many mysterious petroglyphs scattered throughout the 1160-acre park. This historic National Park is also the site of Hawaiian fishponds,
kahua
(house site platforms), a
hōlua
(stone slide) and
heiau
(temples).
Along the Kohala Coast,
Puakō

Petroglyph Archaeological Preserve
near Holoholokai Park at Mauna Lani Resort, features hundreds of petroglyphs. On the grounds of the Waikoloa Resort,
ʻAnaehoʻomalu
Petroglyph Field is another great place to view well-preserved Hawaiian petroglyphs. Many of the petroglyph fields in this area reside on the Ala Kahakai Trail, also known as the King's Trail, a 175-mile trail corridor full of historic sites including sacred heiau, Hawaiian fishponds and settlement ruins. For Waikoloa/Anaehoomalu petroglyphs, Kings' Shops offers free tours on Thursdays and Fridays at 9:30 a.m.