Kumu Hula
The sun is about to break over the horizon at tranquil Lydgate Beach, just south of the iconic Wailua River on

Kauaʻi

's east side.

Leinaʻala

Jardin has a long day ahead of her. Jardin is a kumu hula (hula teacher). She's here with her

hālau

(hula school),

Hālau

Ka Lei Mokihana o

Leina'ala

, for a

hiʻuwai

, a traditional water blessing. Tonight, they'll be performing in front of 1,000 people to celebrate her

hālau

's 21st anniversary.

Jardin was born and raised on

Kauaʻi

. For her, hula has always been a life-long journey. After studying with Auntie Lovey Apana on

Kauaʻi

and master Kumu Hula Ray Fonseca in Hilo, Fonseca suggested Jardin start her own

hālau

. She began by teaching

kūpuna

(elders) at a

Kauaʻi

senior center. Decades later, her

hālau

has over 200 students and is yearly competitor at the Merrie Monarch Festival, the most prestigious hula competition in

Hawaiʻi

.

It's now 6:30 p.m. The sun has set over the

Kauaʻi

War Memorial Convention Hall in

Līhuʻe

and after a long day of practice and preparation, Jardin's

hālau

is ready to take the stage. Tonight isn't a competition and it isn't for visitors. Tonight's

hōʻike

(show) is for family, friends and the community. It's a culmination of 21 years of a love for hula.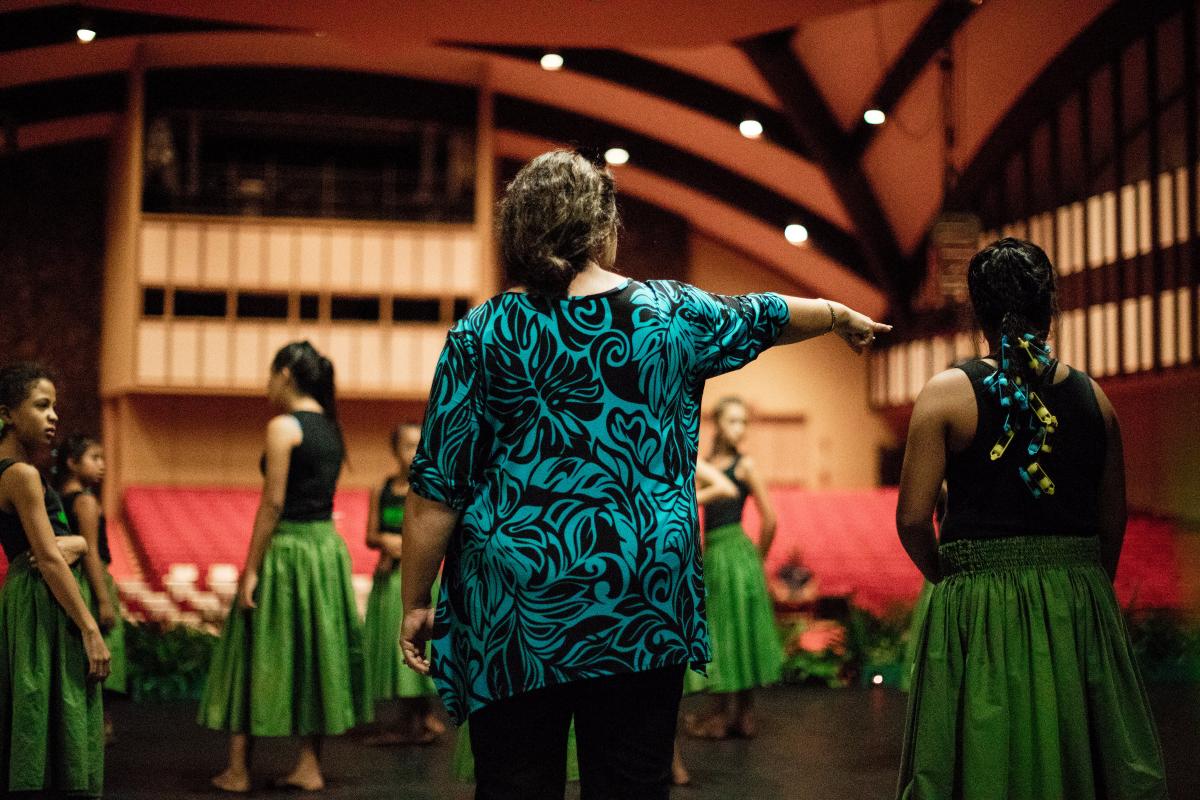 What are some of your earliest memories of hula?
I can recall being about six years old and I remember being in our home. I would take my little ipu (gourd drum) and I'd sit in there and I'd chant. And I've got to say, most of the time, not singing the Hawaiian words correctly. But I pretended at a young age, that I was a kumu hula.

Tell us about your 21st anniversary show at the
Kauaʻi

War Memorial.

I've been blessed, for 21 years. Our

hālau

, has a little over 200 students – the youngest is three, the oldest is 89. I get very, very emotional at

hōʻike

. It's a time for all of my dancers to show off and show their love for the hula. No one is being judged. They're coming out to show.
"People say, "Is hula a past time? Is it a hobby? It's my life."

What is the water ritual your
hālau

does before competition?

The "

hiʻuwai

" is a cleansing ritual. Hawaiians, we really believe that water gives life. Water is cleansing. And so, for us, before any major event, anytime there is a competition coming up, we cleanse. We cleanse our body so that we make sure that when we take the stage to perform we're ready to connect with the mele (songs) of old and deliver these stories in its purest form.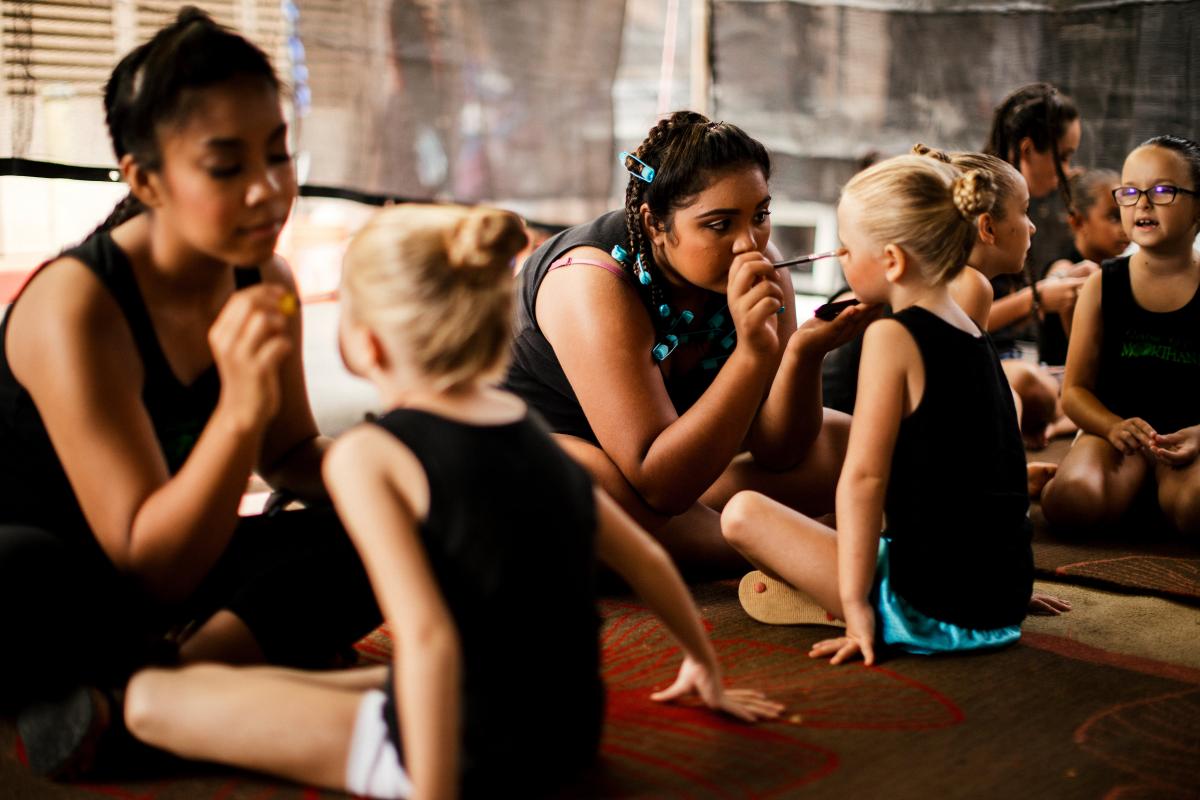 Why do you take your responsibility as a kumu hula so seriously?
Hula for a long time was forbidden. King
Kalākaua
is given much credit for bringing the hula back to the Hawaiian people. So, I always remind my students to never take the hula for granted. Never even utter the words, 'I'm exhausted,' 'I'm over this,' 'I want to take a break.'" Because, that's so disrespectful to the hula and to our Hawaiian people. Because, at one time, there were Hawaiians that hid, and they would meet in places in private just to practice the hula.

Tell us about the special bonds that form in a
hālau

.

I tell my

haumāna

(students), we have to look at ourselves almost like a school of fish. Fish, they stick together. They voyage, they journey together. We learn together. We experience together. It's not about any individual person. That bond, that

ʻohana

(family) you find, and you feel in the

hālau

, is hard to forget. It's hard to replace. It's really special. It's about the group as a whole delivering the same story. So, we have to dance as one, be as one, think as one, our souls need to be as one.
"At one time, there were Hawaiians that hid, and they would meet in places in private just to practice the hula."

How is your
hālau

perpetuating hula for future generations?

I look through my group and I wonder, 'Who will carry on? Who will become a kumu hula?' Maybe one of these kids are in their bedrooms at home with their ipu, chanting away, even if the words are wrong. The Hawaiians, we have a very, very strong connection to those that have already passed. They're never really gone. They still live through us. And so, it's so important to live with aloha, to live with love the best we can, because we're continuing their legacy. We're walking in their lights.