Maui Surfer Girls Founder
Dustin Tester stands in the warm waters of Olowalu Beach giving a wide-eyed 10-year old her first surfing lesson. Dustin grew up on the beaches of

Lāhainā

. Her grandfather helped build the A-Frame cabins just offshore – the same cabins she runs her Maui Surfer Girls surf camp out of today. She has an infectious energy. That energy helped her survive one of the most dangerous waves in the world.

Dustin is a surfing pioneer. She was a member of the first all-woman tow-team to surf

Peʻahi

, also known as Jaws, on Maui's North Shore. She calls it, "The Mount Everest of big wave surfing." On her first wave, she was whipped into a 25-foot monster. It was one of the most exhilarating rides of her life.

The waves off of Olowalu are only a foot tall. Dustin pushes the 10-year old onto a wave and the girl gets up and riding. Her joy is not unlike Dustin's, surfing that 25-footer at Jaws. In ancient times, only

aliʻi

(Hawaiian royalty) could surf. Today, Dustin is spreading the joy of surfing to girls and women from around the world, turning their fear into power.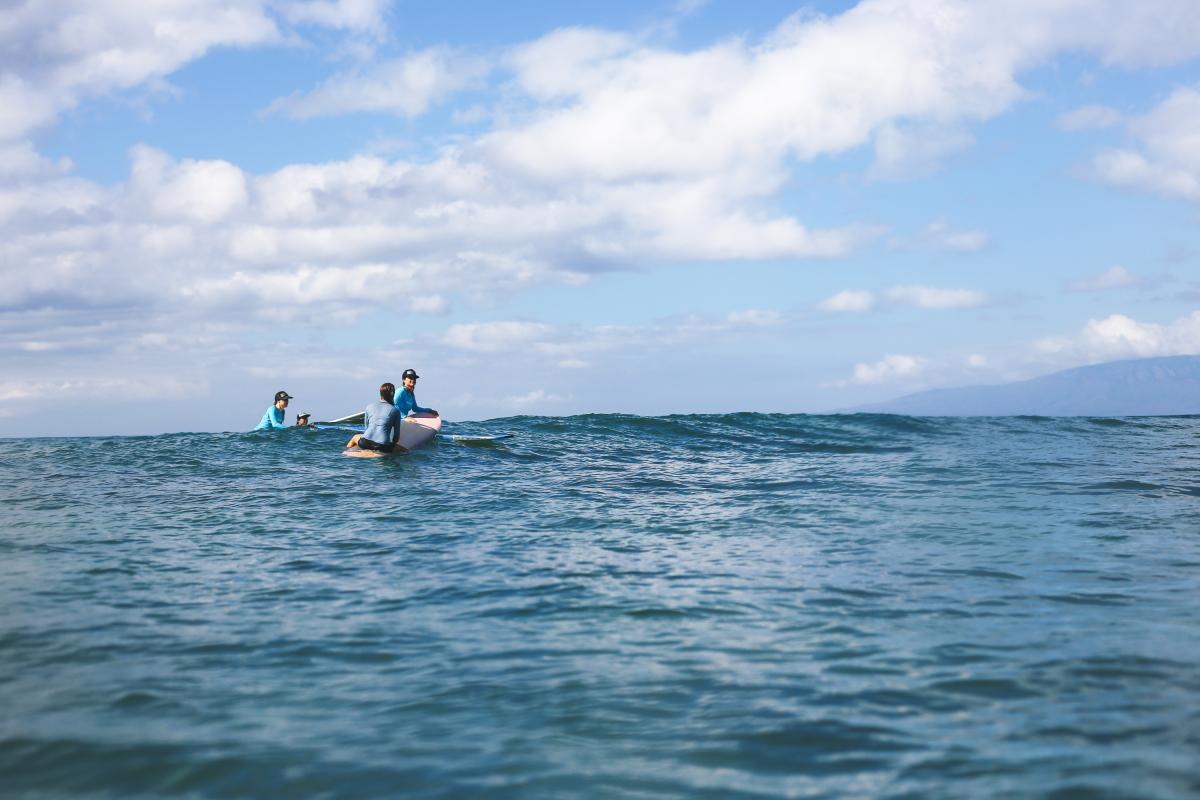 "Surfing has always empowered me and healed my heart."

Tell us what it felt like to surf Jaws.
Peʻahi
(Jaws) is a magical, powerful wave here on the North Shore of Maui. Only the best of the best surf that wave. In 2004, me, Andrea Moller and Maria Souza, all trained to go to Jaws. We were the first women out there. It was definitely eye-opening and scary. The first wave at Jaws for me was a lot of pressure. I just had triple the anxiety, getting there with all that adrenaline and those legends surfing Jaws watching.
We did great. Everyone was pretty blown away, seeing women that were really handling the wave out there. It was probably one of the best surf experiences of my life out at Jaws with those girls. That gave me confidence that "I can be out here with these guys."

What made you start this surf camp?
When I was nine, I was uprooted from my home here on Maui. My mom moved us to California. So that was very difficult. I lost my dad and everything I knew. When I came back to Maui and became more of a surfer in high school, that's when I really discovered my identity. You know, like I'm a surfer, I'm an ocean woman, I'm an athlete – and that gave me peace, knowing that's who I am. I feel like the hardships that I had during my teenage years and growing up here on Maui has contributed so much to me starting Maui Surfer Girls.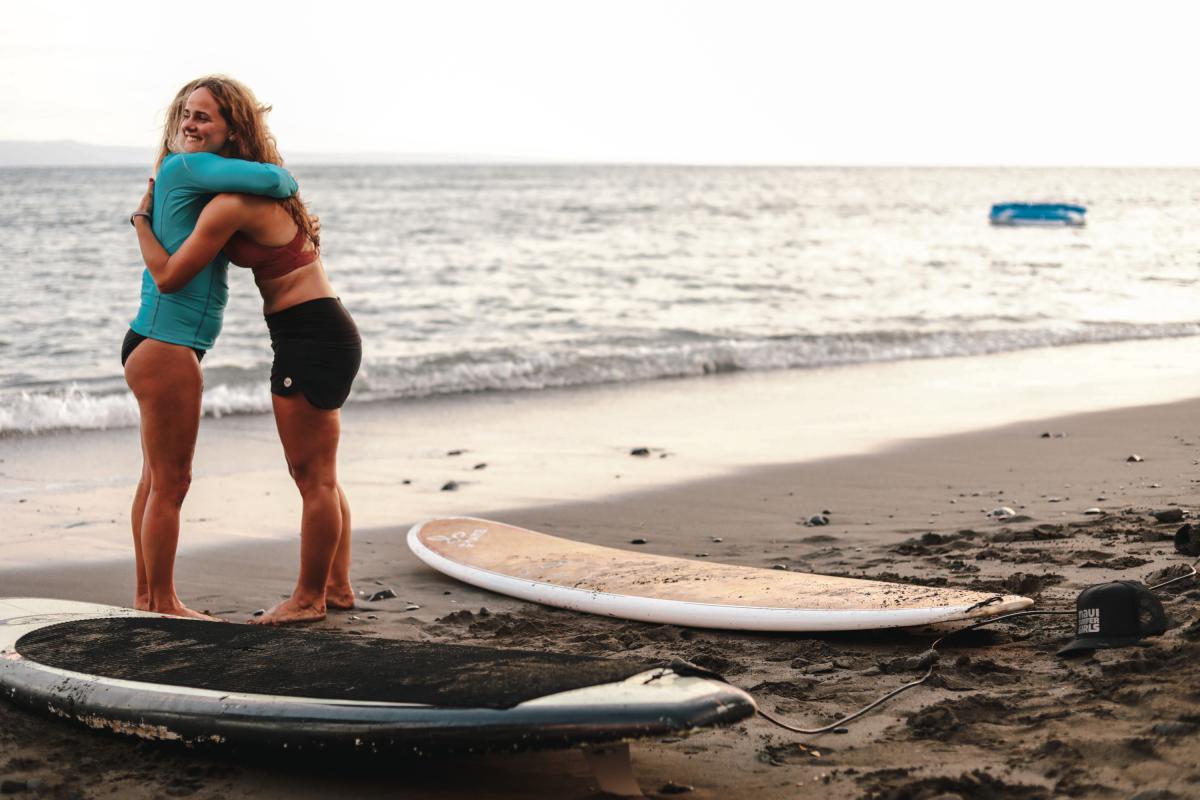 "The ocean doesn't judge and that's a pretty powerful thing when you're out there."

What do you love about surfing?
It's an amazing and empowering sport that I love to share. It's a spiritual connection with the ocean that I really covet. It's my church. You can surf a two-inch wave and feel a release or you can surf the hugest wave of your life and still feel a release, there's always some therapeutic aspect to surfing waves. We're giving women and girls the opportunity to connect with their bodies and their spirits and feel the healing mana (spiritual power) of the ocean.

Can any woman surf?
I'm trying to really break down the barriers of the stereotypical surfer girl and really show girls and women that anyone can do this sport. A surfer's body is anything. It's in any package. Some of the girls come with self-confidence issues and I found that surfing is the perfect outlet for them to really empower them in their bodies. They definitely find that inner warrior in them that's like, "Yeah, it's gonna be awesome. I'm a surfer."