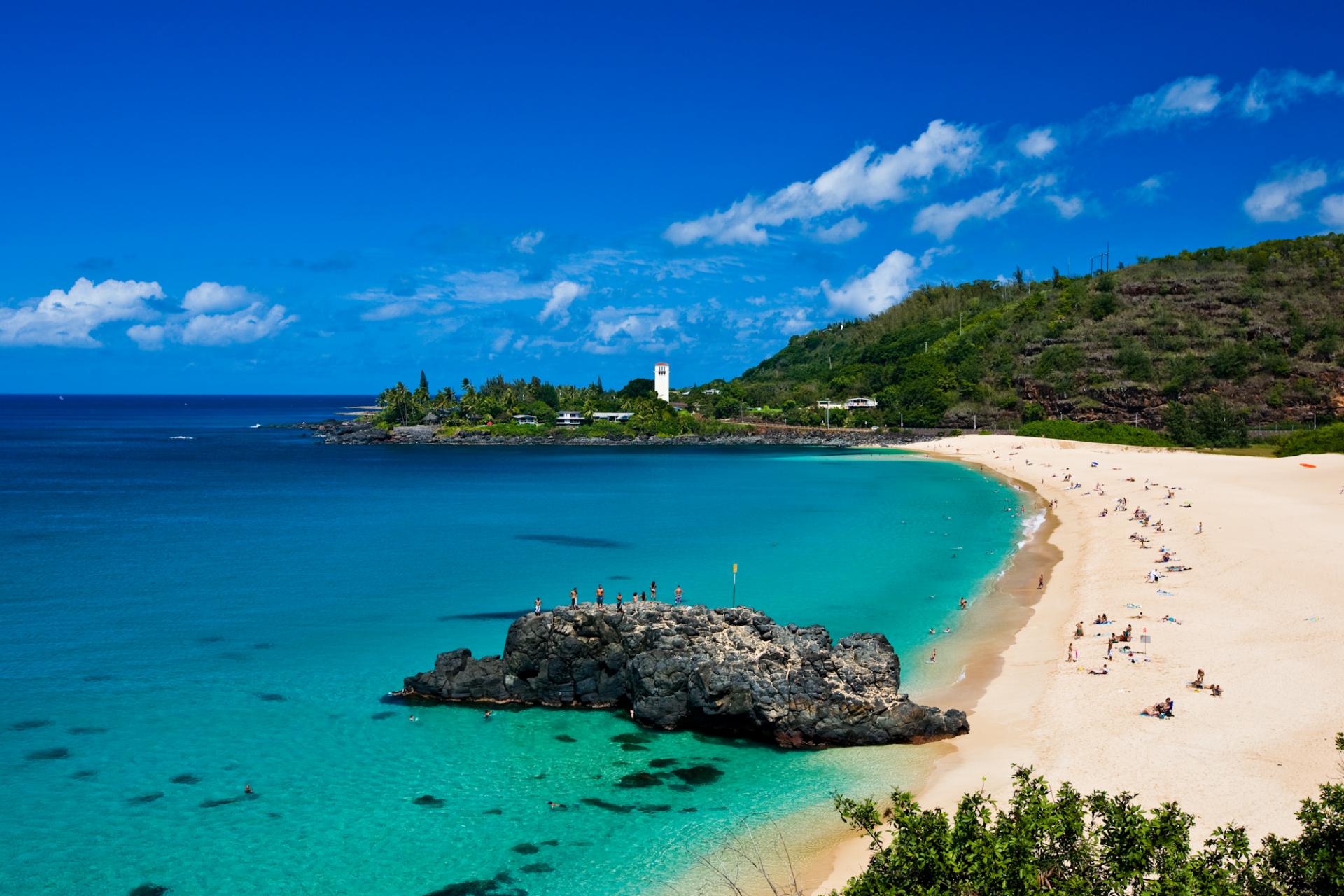 Where: North Shore,
Oʻahu
Activities: Bodyboarding, surfing, snorkeling, swimming, fishing
Amenities: Parking, picnic tables, restrooms, showers, lifeguard
Waimea is famous for its 30-foot waves in the winter and is a top place to watch some of the world's best and bravest surfers. During summer, the water calms considerably and is a great destination for swimming, snorkeling and diving.
Please note:

Hawaiʻi

's ocean and beach conditions are as unique as the islands themselves. Visit HIOCEANSAFETY.COM which constantly monitors the surf, wind, and reports from public safety officials that directly affect the conditions for safety of Hawaiian beaches. Use the hazard signs on HIOCEANSAFETY.COM as well to quickly assess conditions and help you find the appropriate beach for your visit.
"ワイメア湾には多くの歴史があります。それは、男たちが50年代に冒険して巨大な波に乗った最初の場所の1つであることが知られています。バンザイパイプラインは注目すべきスポットです。観客にとっては、おそらくサーフィンを見るのに最適な場所の1つです。危険な場所なので、専門家専用です。実際、サンセットビーチは私のお気に入りのスポットです。大きな波に乗ることを学びました。" - Dan Moore, champion surfer and North Shore resident