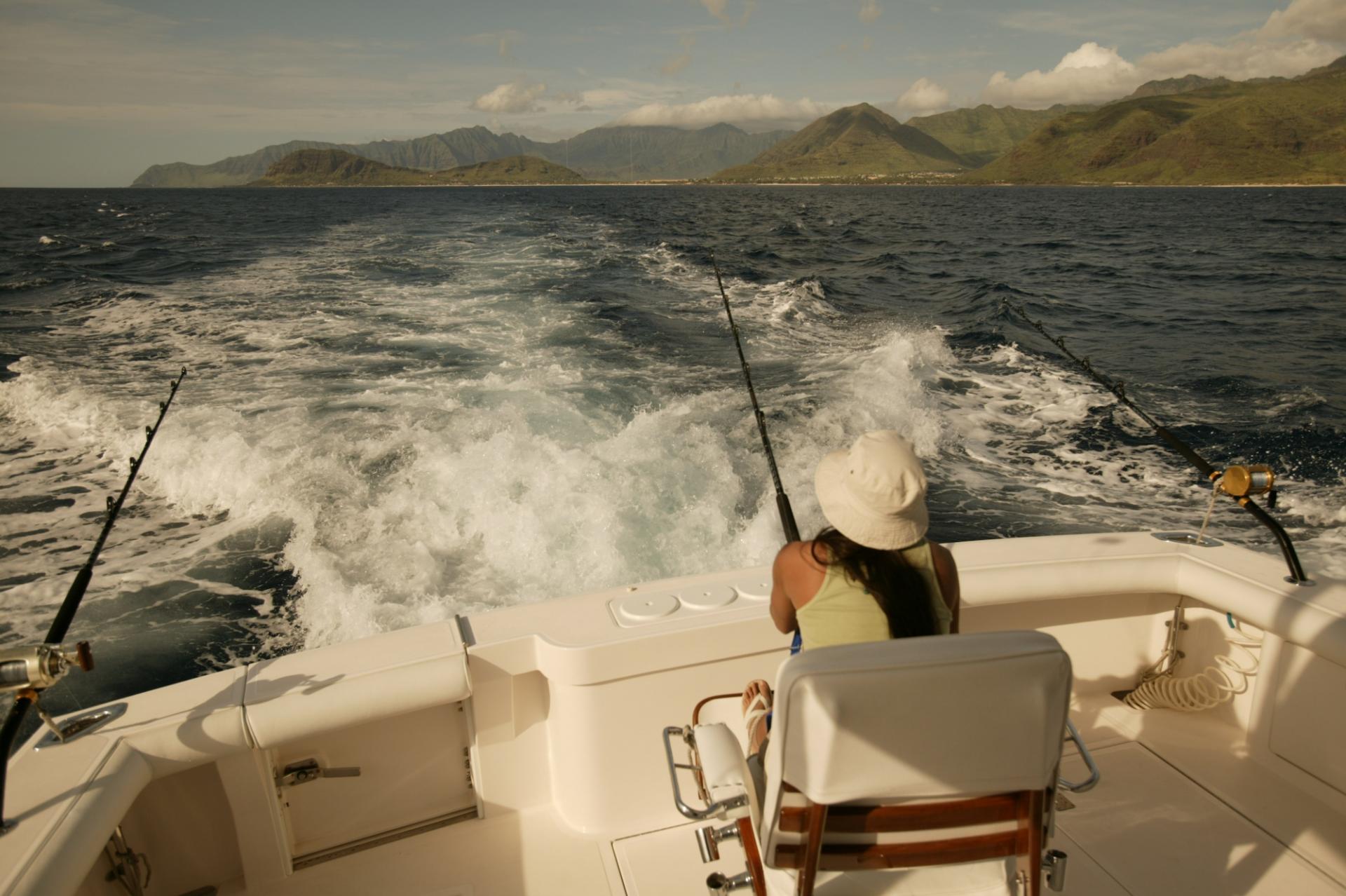 Oahu is a great place to sport fish, with charter boats available to tackle some of the state's biggest fish swimming just off its shores. Types of fish that can be reeled in include marlin, ahi (yellow fin) and mahimahi (dolphinfish, unrelated to the dolphin). The largest sports-fishing marlin ever caught was reeled in from Oahu's coast at 1,805 pounds.
Start from one of Oahu's harbors where experienced crew members can take you to the best fishing areas and can provide you with rods, tackle and bait.
Please note: We apologize for any inconvenience, but our preferred business listings below are in English only.
showing 1 - 3 of 3
Still & Moving Center
Summary
Still & Moving Center is the most comprehensive mind body movement center in Honolulu. An international training facility, we offer corporate or private, wellness & Hawaiian cultural packages and retreats, movement classes/workshops/performers, personalized coaching and bodywork services.
Beach | Sunset Yoga Hawaii
Summary
Morning beach and sunset yoga daily - group or private. Perfect for convention activity or retreat! We also offer 5 hour jungle yoga retreat hikes/tours on rustic off beaten paths in the valley, jungle, through streams, and sacred places; all integrating yoga or meditation.
Sportfish Hawaii
Summary
Hawaiian sportfishing guide. Charter referrals for all islands, charts and maps of fishing grounds, photos, trip destinations, tournaments, weather, tides, primer, boats, products, and more.