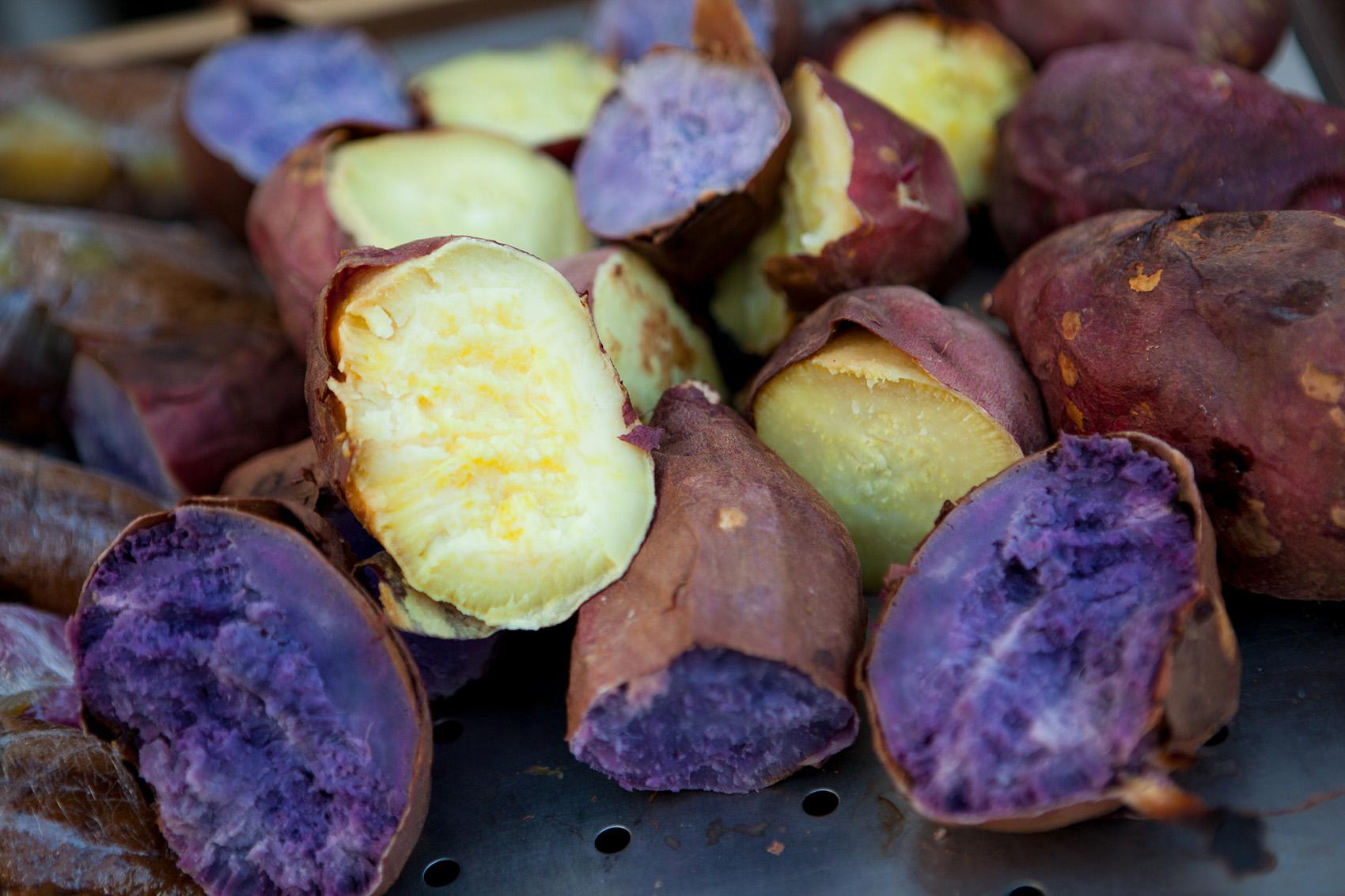 With our bounty of fresh fruits and vegetables, fertile upland cattle farms and Pacific Ocean waters teeming with sashimi-grade fish, Hawaiian cuisine is a colorful tapestry of traditions and flavors. Here, ancient customs meet international influences brought to Hawaii over hundreds of years, giving local food culture more layers than a Maui onion. From dawn until well past dusk, Hawaii offers visitors a dizzying menu of culinary wonders, including the islands' own Hawaii Regional Cuisine, which blends the islands' diverse flavors with the fruits of Hawaii's farms and plantations.

In Hawaii, our palates have been influenced by generations of immigrants from around the globe, so it's no surprise that our melting pot is filled with countless ethnic specialties. Local tastes are as varied as you'll find anywhere in the world, but there are local delicacies that are more or less exclusive to Hawaii. Street food in the islands reaches its zenith in the plate lunch, served on a paper plate and featuring everything from teriyaki beef with two scoops rice to the Japanese hybrid, spam musubi. Locals are also drawn to loco moco breakfasts (white rice topped with a hamburger, fried egg and brown gravy), exotically flavored shave ice and custardy coconut haupia.

One more thing you need to know: the Hawaiian word for "delicious" is ono!
Explore Restaurants by Island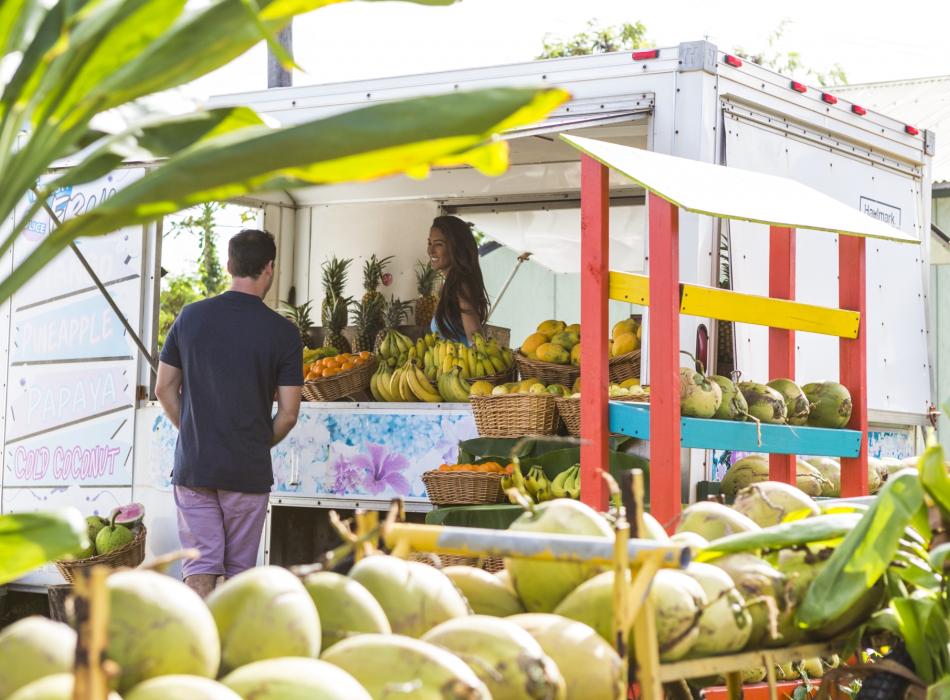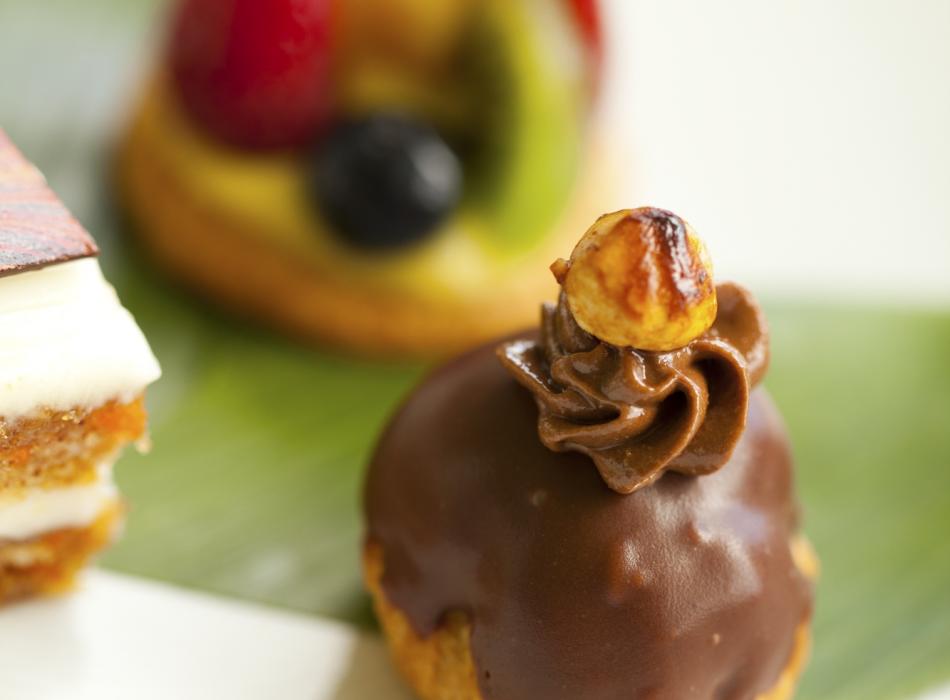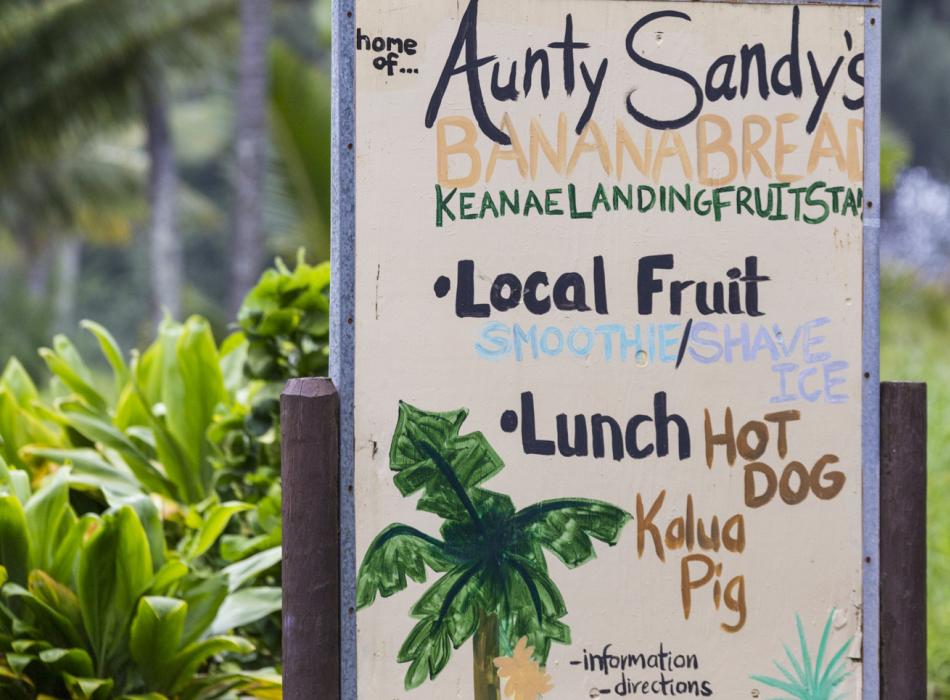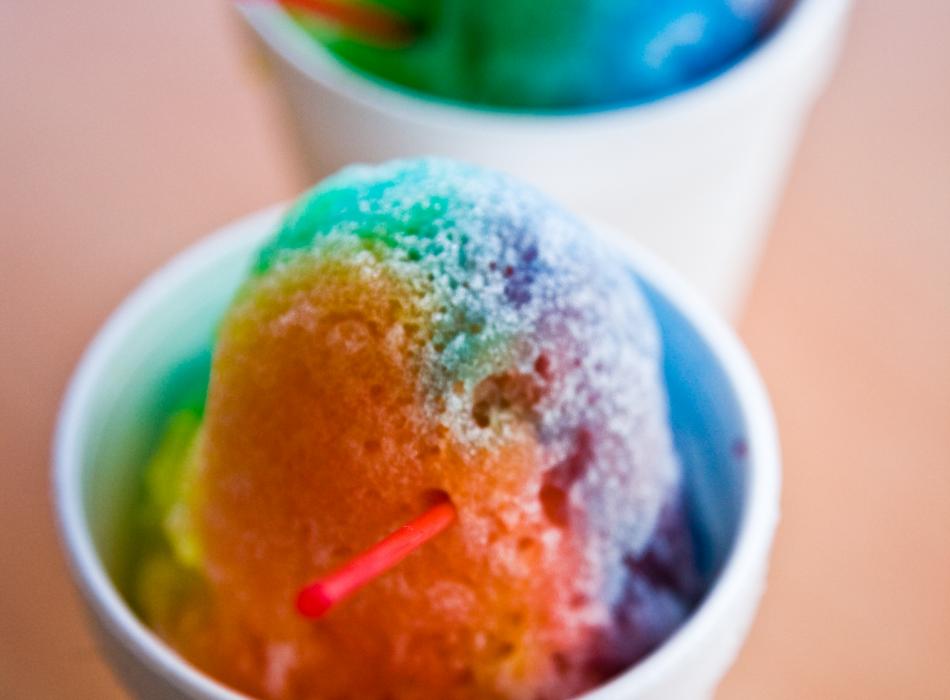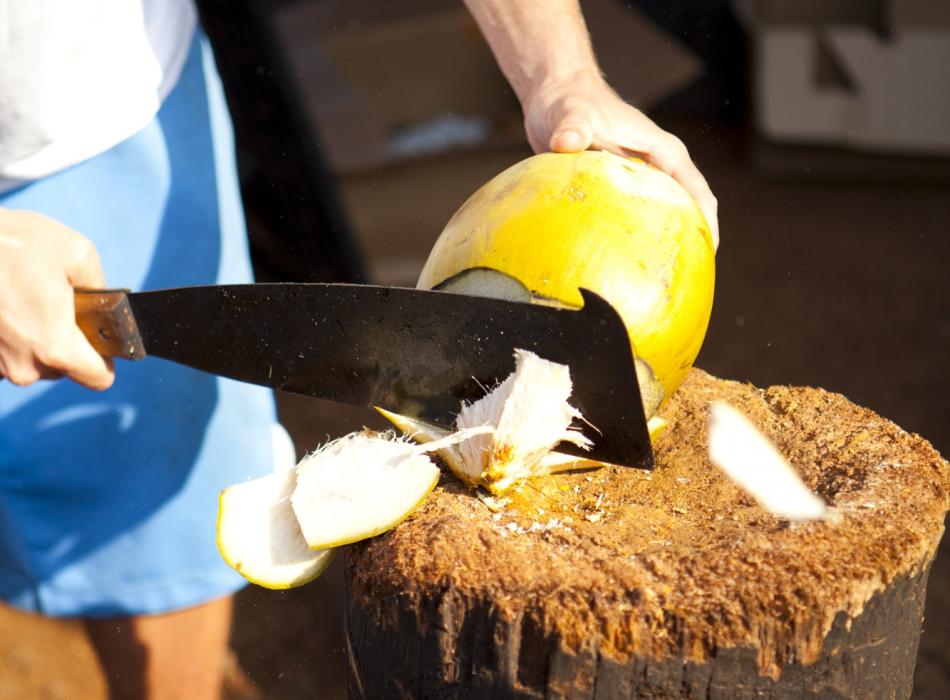 Hawaiian Culinary Highlights
Food in Hawaiʻi
Take your taste buds off the beaten path with the flavors of Hawai'i. Discover local comfort foods, island favorites, and authentic tastes from farm-to-table and gourmet, to hidden spots and must-trys.
Culinary Adventures throughout Hawaiʻi
See how dishes from Hawaiʻi use local and ethnic styles and ingredients to reflect the islands' history and culture.
BALANCE IN A BOWL - The subway rumbles under Columbus Circle in New York City. Inside the towering Time Warner Center is Per Se by Chef Thomas Keller, one of the best restaurants in New York. This is where Brandon Baptiste cut his teeth, working tirelessly 12-16 hours a day, perfecting his culinary skills, and learning from the very best, to be the very best…
More
Eat Like a Local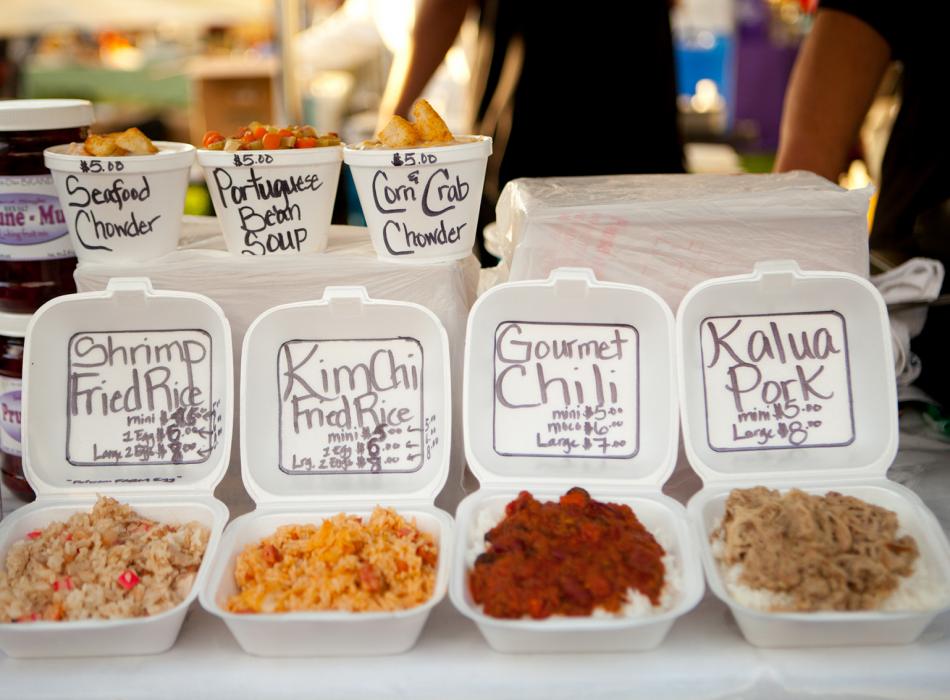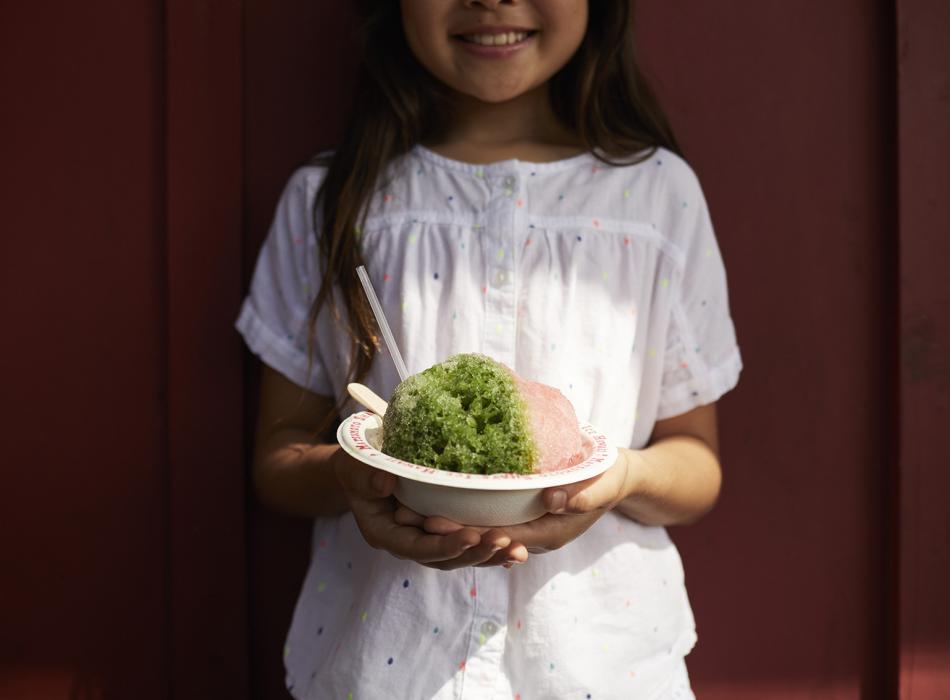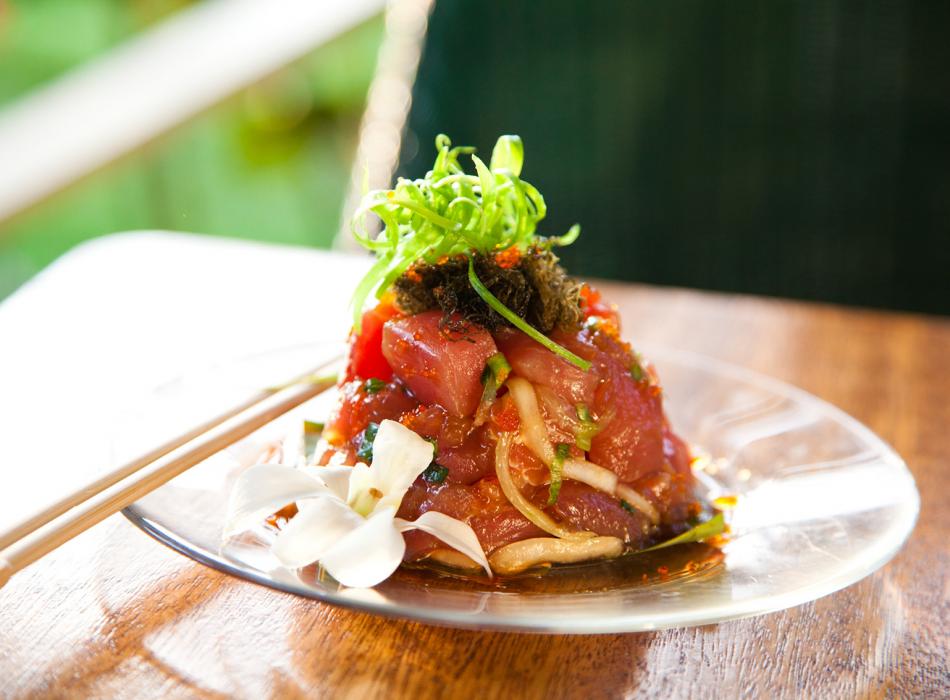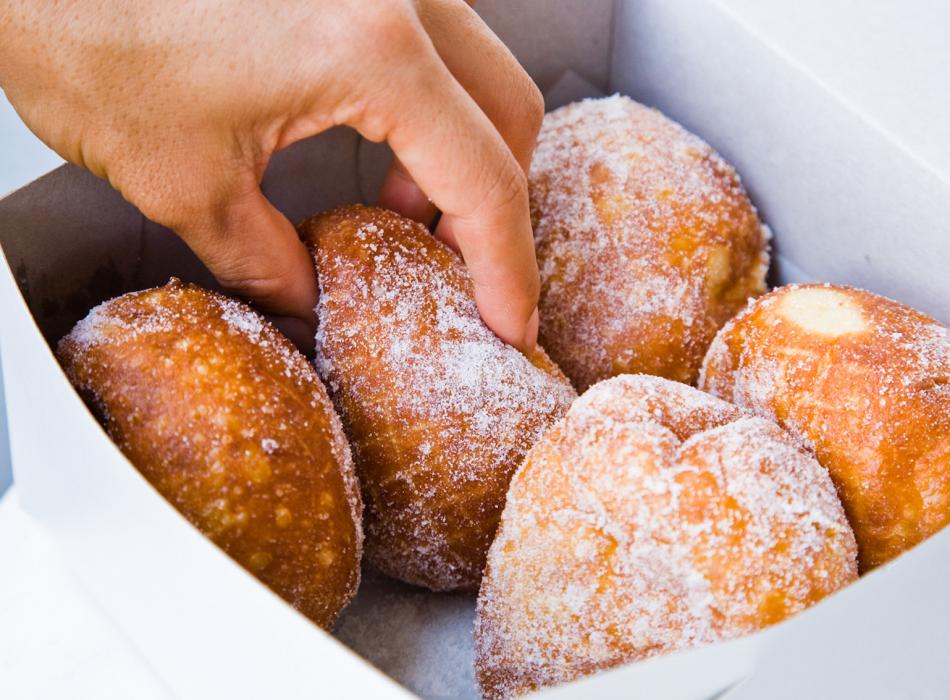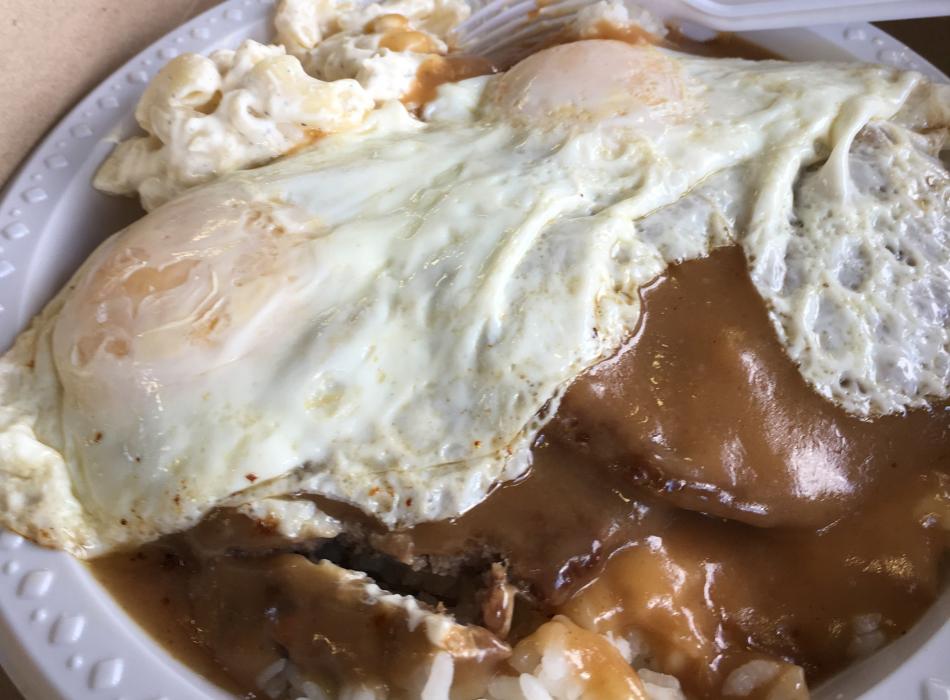 Plate Lunch
Consisting of two scoops of rice, macaroni salad, and everything from kalua pork, Korean barbecue, chicken katsu, beef teriyaki, or mahimahi, the plate lunch is a staple of local food.
Shave Ice
No matter what island you're on, grab a shave ice to cool off. These finely shaved snow cones are served with colorful flavors on the top with a choice of ice cream or azuki beans on the bottom.
Pupu
"Pupu" is the Hawaiian term for appetizer, and every local restaurant in Hawaii offers a wide range of creative pupu platters to dine on, from poke dishes to sushi.
Malasadas
Treat your sweet tooth to a hot malasada (a Portuguese doughnut). Although Leonard's Bakery in Kapahulu is popular on Oahu, ask any local and they can tell you their favorite bakeries on each island to find these fresh and tasty treats.
Loco Moco
For big appetites, try a "loco moco," which is a hamburger steak and egg over rice, covered in gravy. You can find loco moco served throughout the islands, but Café 100 in Hilo on the island of Hawaii is said to have originated the name.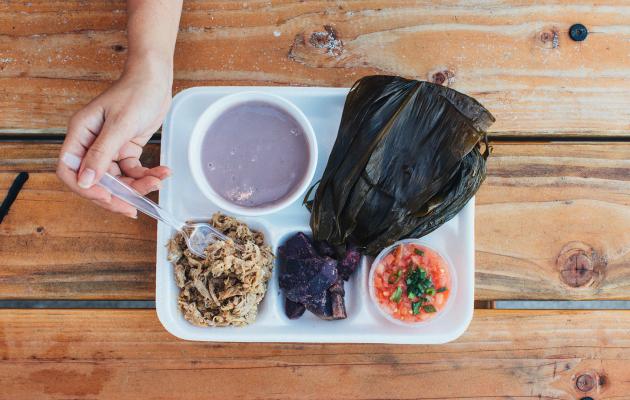 No trip to Hawaii is complete without attending one of these traditional celebrations of food and culture. Feast on kalua pork cooked in an imu (underground oven), laulau (beef, pork, chicken or fish wrapped in taro leaves) and poi (taro starch) while hula dancers tell stories through their graceful movements.
More